Air & Water Quality Monitoring
Air quality monitoring
Fremantle Ports introduced air quality monitoring in the Fremantle Inner Harbour, using an environmental consultant, at the beginning of 2019 and for a 12-month trial period. The three monitoring locations are at the eastern end of North Quay, on Cantonment Hill signal station (Fremantle Sea Rescue) and at a Telstra location just south of Victoria Quay on Market Street, Fremantle. Measurements are taken of particulate matter (PM10 & PM2.5), carbon monoxide, nitrogen dioxide, sulphur dioxide and ozone and results are compared to the National Environment Protection Measure (Ambient Air Quality).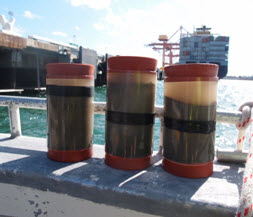 Fortnightly water monitoring
Water sampling occurs at two Fremantle Inner Harbour locations and one upstream site as an extension to the Swan River Trust/Department of Water Swan River Estuary monitoring program. Parameters measured include depth, salinity, temperature, dissolved oxygen, pH, turbidity, nutrients and chlorophyll.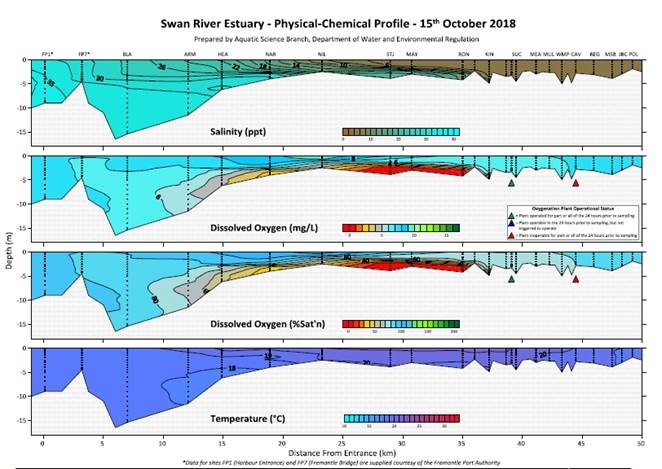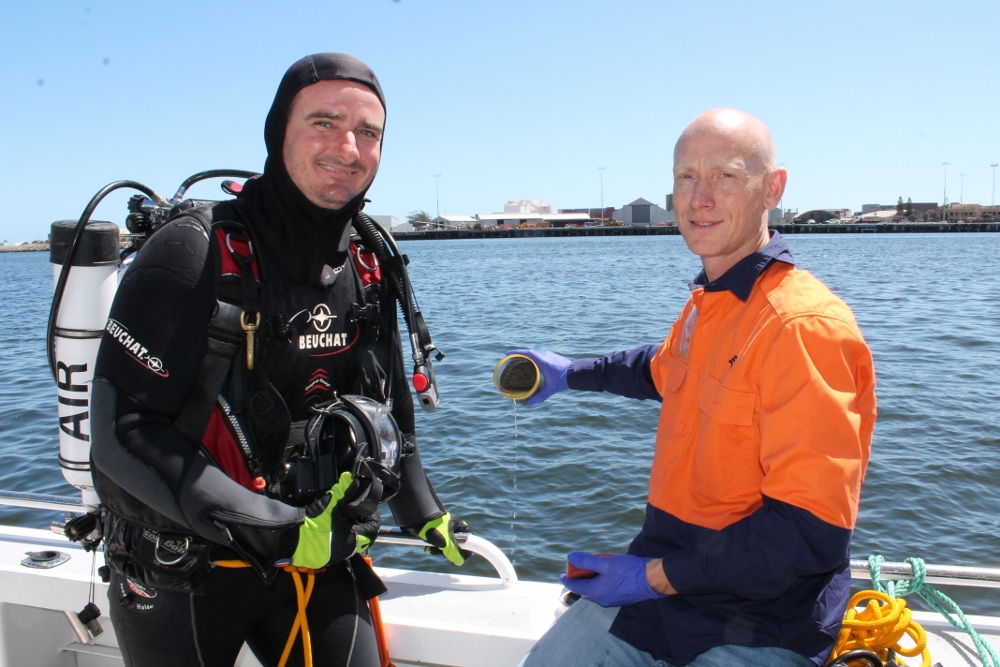 Annual marine quality monitoring
There are 29 sample sites located in the Fremantle Inner Harbour, shipping channels and Cockburn Sound. Mussels are tested for tributyltin (TBT), hydrocarbons, heavy metals and coliform bacteria.
Divers collect sediment cores which are tested for nitrogen, phosphorus, heavy metals, tributyltin, hydrocarbons and organochlorine pesticides.
Water profiles are taken for temperature, salinity, dissolved oxygen and pH. Water clarity is recorded through the use of a secchi disk. Surface and bottom water samples are taken and tested for total suspended solids, nutrients, alkalinity, chlorophyll, copper and hydrocarbons.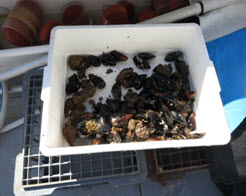 Find out how you can explore the port or get ferry and cruise info...