Fremantle residents reminded to keep alert for exotic ant
A new round of surveillance for the red imported fire ant (RIFA) eradication program is now underway in Fremantle.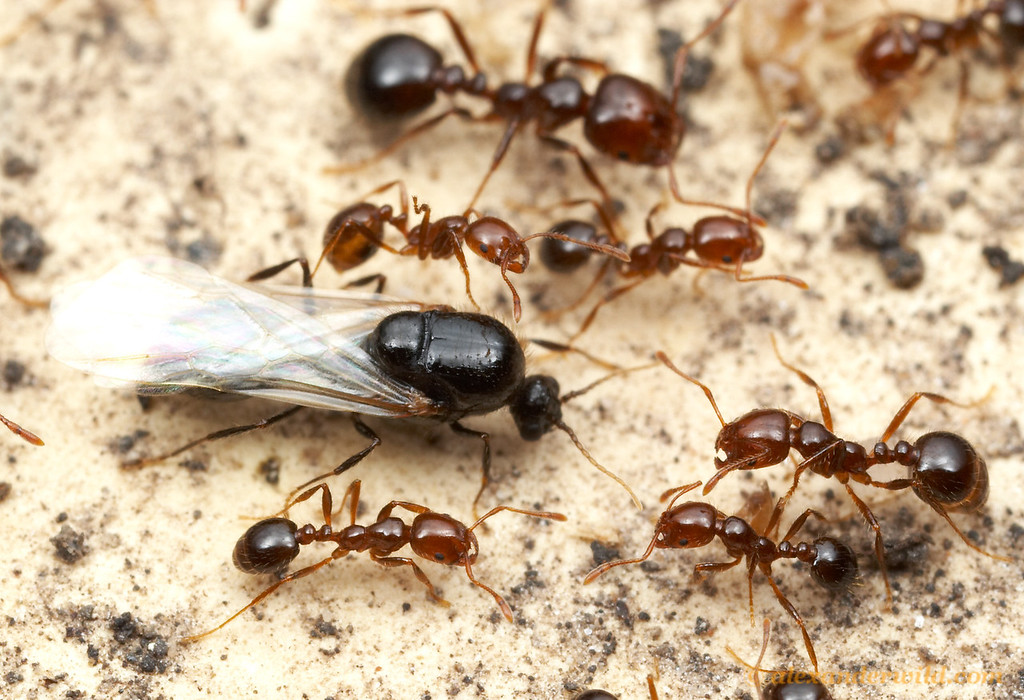 Red imported fire ants: workers and queen (photo Alex Wild)
A new round of surveillance for the red imported fire ant (RIFA) eradication program is now underway in Fremantle.
The invasive pest was found by the Department of Primary Industries and Regional Development in November 2019 on two adjoining tenanted properties at Fremantle Port.
Department invertebrate pest manager John Van Schagen said the second round of surveillance by the department had begun and would run until 29 May.
"The first round involved inspections of more than 750 commercial and private premises, and we are pleased to report that there were no further detections of this exotic pest outside of the initial detection site," Mr Van Schagen said.
"The Fremantle community and businesses have been incredibly supportive and cooperative with our surveillance, baiting and quarantine activities, and we really need that to continue.
"We are contacting selected private properties and commercial premises to arrange a suitable time to access garden and outdoor areas, so our inspectors can carry out their surveillance for this serious pest.
"Officers are following procedures to ensure safe working practices in relation to COVID-19 for both staff and the community, including social distancing and hygiene protocols.
"We need to keep up surveillance for at least two years to be sure we have eradicated this very serious pest.
"We ask the community to remain alert for any signs of unusual ants and report them to the department as soon as possible via the MyPestGuideTM Reporter app, or by contacting the department's Pest and Disease Information Service on (08) 9368 3080 or [email protected]."
Mr Van Schagen said equally important is continued compliance with the 2km Quarantine Area movement restrictions on materials that could potentially transport RIFA to other areas. These include host material such as pot plants, soil, mulch and wood chips, as well as equipment and vehicles used for earthmoving.
"RIFA are aggressive and can inflict a painful, fiery sting, which in rare cases can cause an acute allergic reaction," he said.
"They form super colonies that can spread quickly, with catastrophic impacts on the environment and our economy, so it's really important we all make sure the eradication is successful."
More information on the RIFA response is available from agric.wa.gov.au/rifa.
Find out how you can explore the port or get ferry and cruise info...