Fremantle Ports provides a number of events for the community during the year plus there are often events on Victoria Quay in B Shed and at the WA Maritime Museum. Check out the
Victoria Quay website
for all events on Victoria Quay.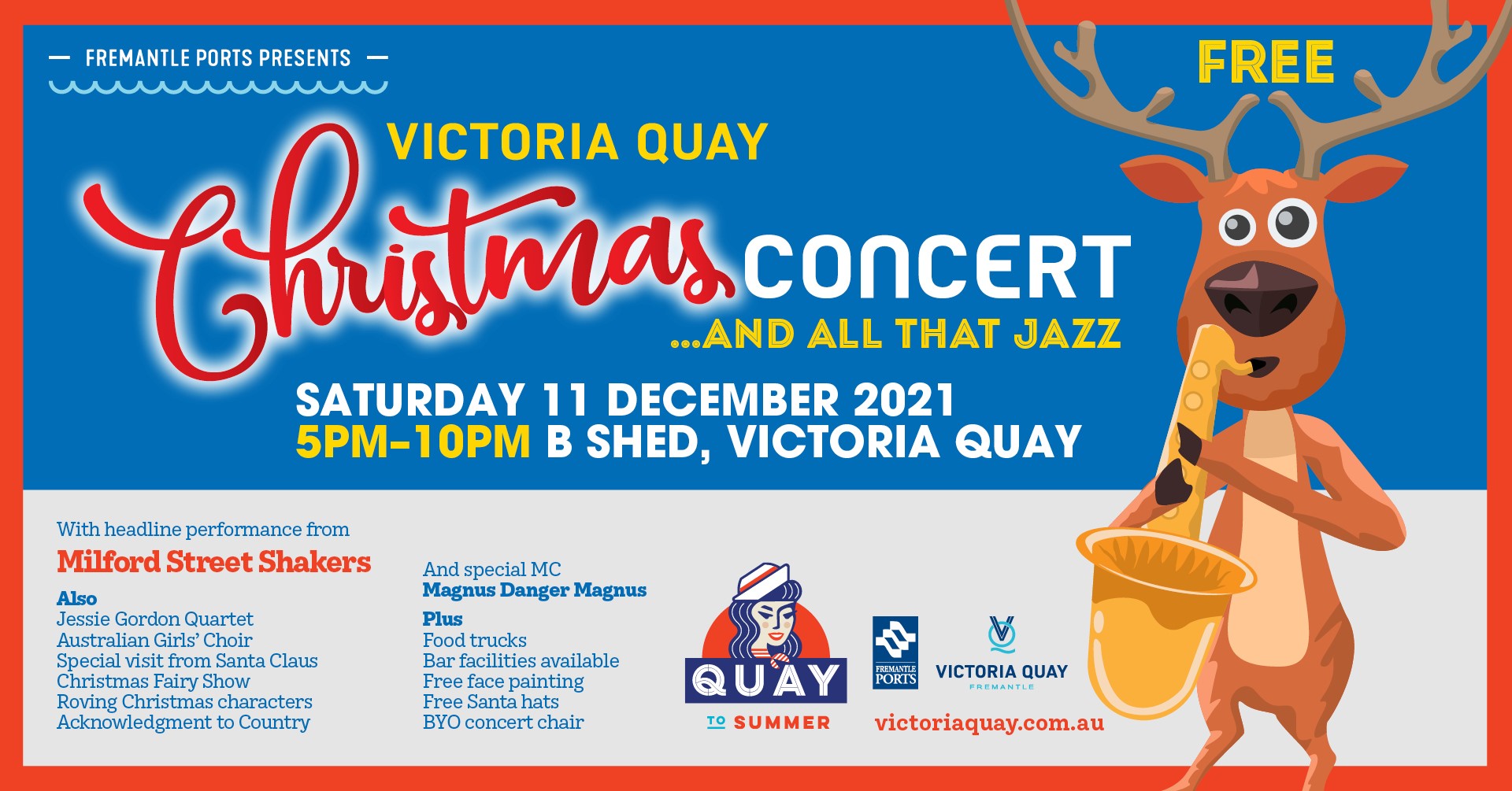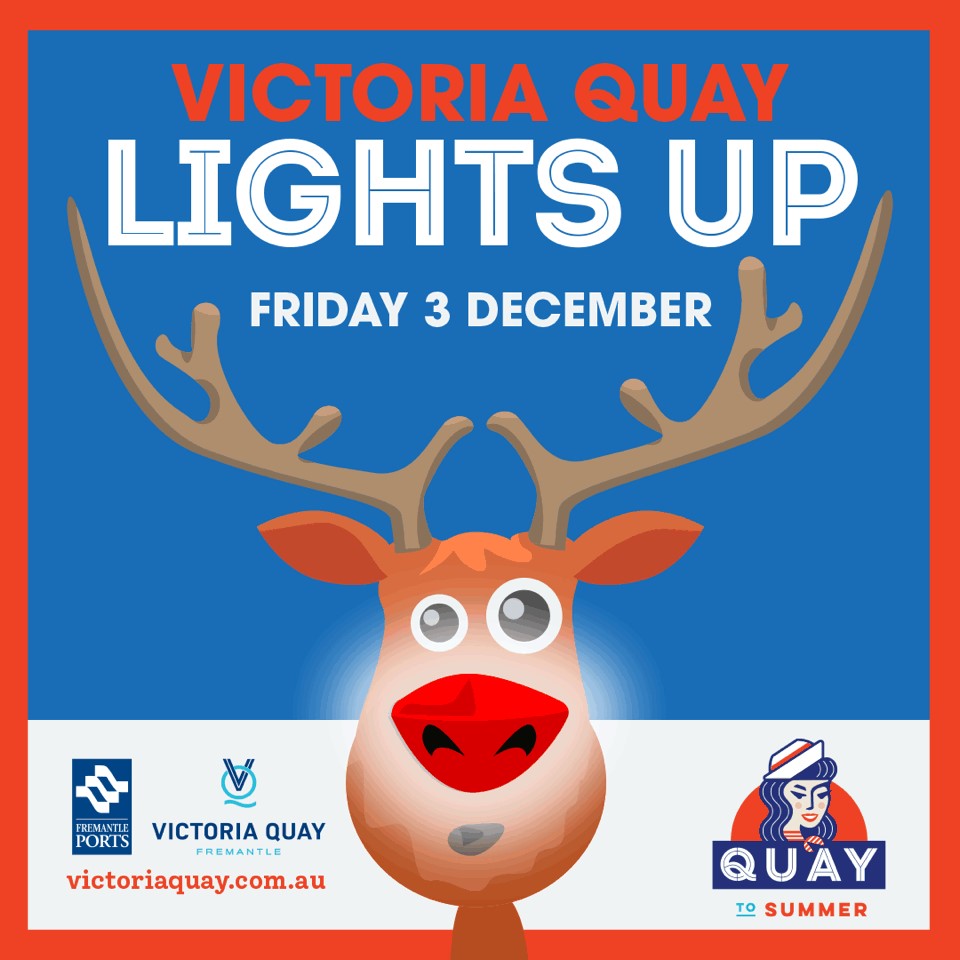 Victoria Quay Colouring-in Competition
Colour-in Dasher the Deer and you could be the special person who 'flicks the switch' to turn on our new Victoria Quay Christmas lights on Friday 3 December and wins a $100 voucher.
Download a copy to colour in:
Victoria Quay Christmas Colouring In Competition
Colour it in then simply DM, email, #VQchristmascolouringcomp or post your work of artwork to us.
Entries close Wednesday 1 December and the winner will be announced at noon Thursday 2 December on
Victoria Quay Facebook
.
All the colourful entries will be displayed in B Shed on the night! Will you be the lucky winner?
Don't forget to like us on Victoria Quay Facebook to see the results. You can request a copy or send in your entry to
[email protected]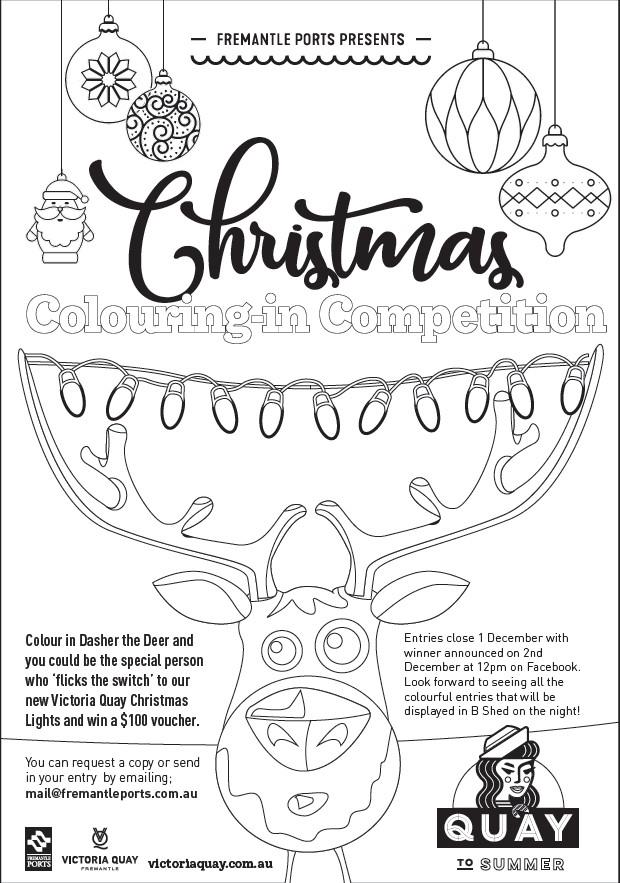 Find out how you can explore the port or get ferry and cruise info...