Fremantle Ports provides a number of events for the community during the year plus there are often events on Victoria Quay in B Shed and at the WA Maritime Museum. Check out the
Victoria Quay website
for all events on Victoria Quay.
Free one-hour Harbour Tours by boat
Book a place for a free one-hour boat tour of the Fremantle Inner Harbour on a Sunday afternoon. The tours will be on a 25-metre charter vessel with seating for 40. Port staff and our volunteers, Friends of Fremantle Ports, will provide a guided tour covering everything from the river mouth's indigenous history, the harbour's construction by CY O'Connor, its vital trade role, how the container terminals operate, our measures in place to protect the environment, Fremantle's immigration story, tugs, piloting and everything in between.
When:
Sunday 11 April: 1-2pm, 2-3pm, 3-4pm

Where: Departing and returning to East Street Jetty, Beach Street, East Fremantle
Bookings essential (no children under 5 years)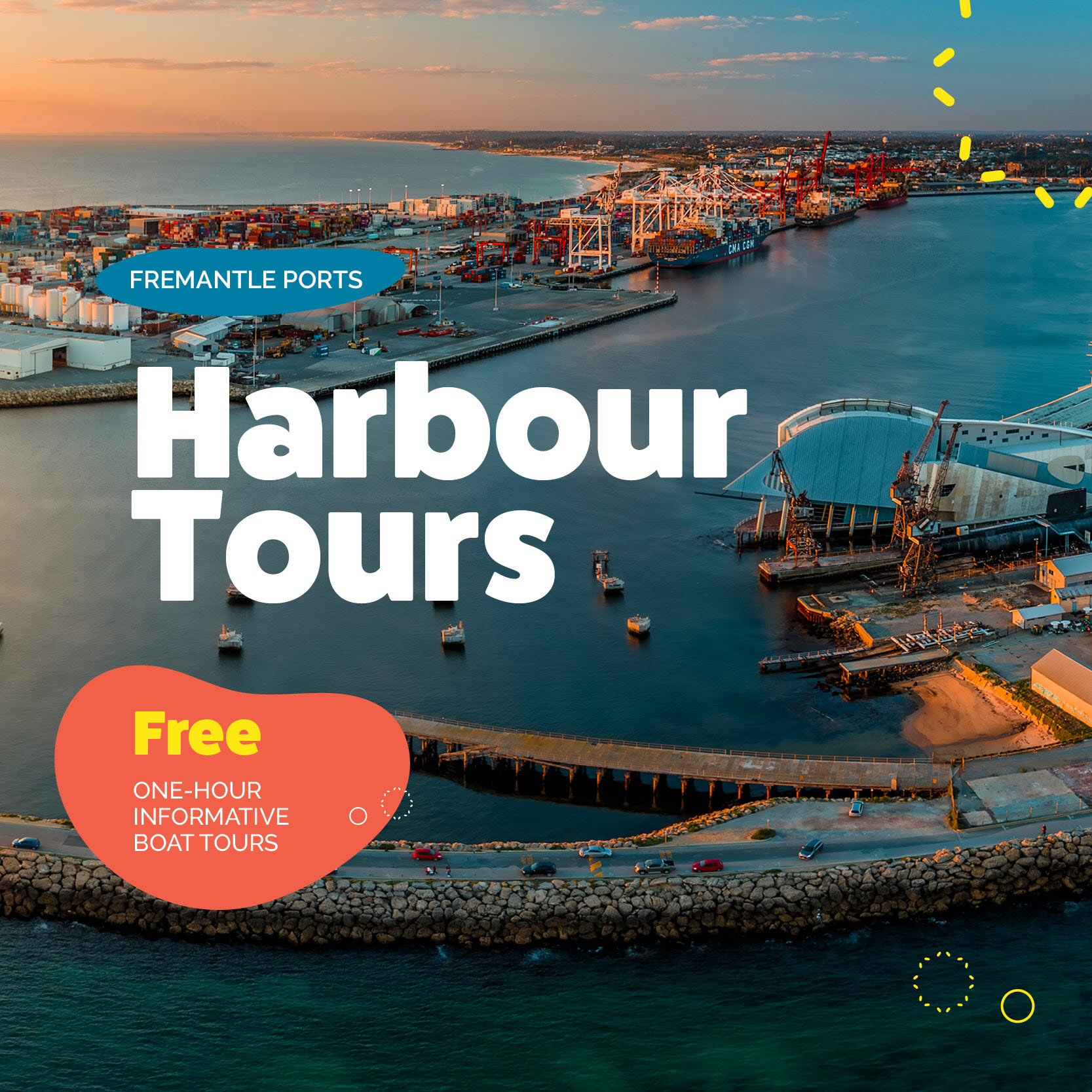 Port Walks
Various dates and times available
Free events, bookings required
10-minute walk from the Fremantle Train Station to starting point
Join our one-hour free Port Walks. Stroll with us around Victoria Quay and listen as port experts tell you about different aspects of Fremantle Inner Harbour. The 'General' walk includes history, landside logistics, trade, port engineering, shipping and the environment.
Bookings are available for individuals or community or education groups. If you wish to book in a group, go to the links provided below or call 9430 3555. Places are limited and you must RSVP. The starting place for all Port Walks is the CY O'Connor statue outside the Fremantle Ports Administration Building, on Victoria Quay (see photo right).
Book here for:
2021
Friday 9 April 10am
Friday 16 April 10am
Friday 23 April 10am
Friday 7 May 10am
Friday 14 May 10am
Friday 21 May 10am
Friday 28 May 10am
If you would like to book in your community group or education group for a Port Walk during the year call 9430 3555.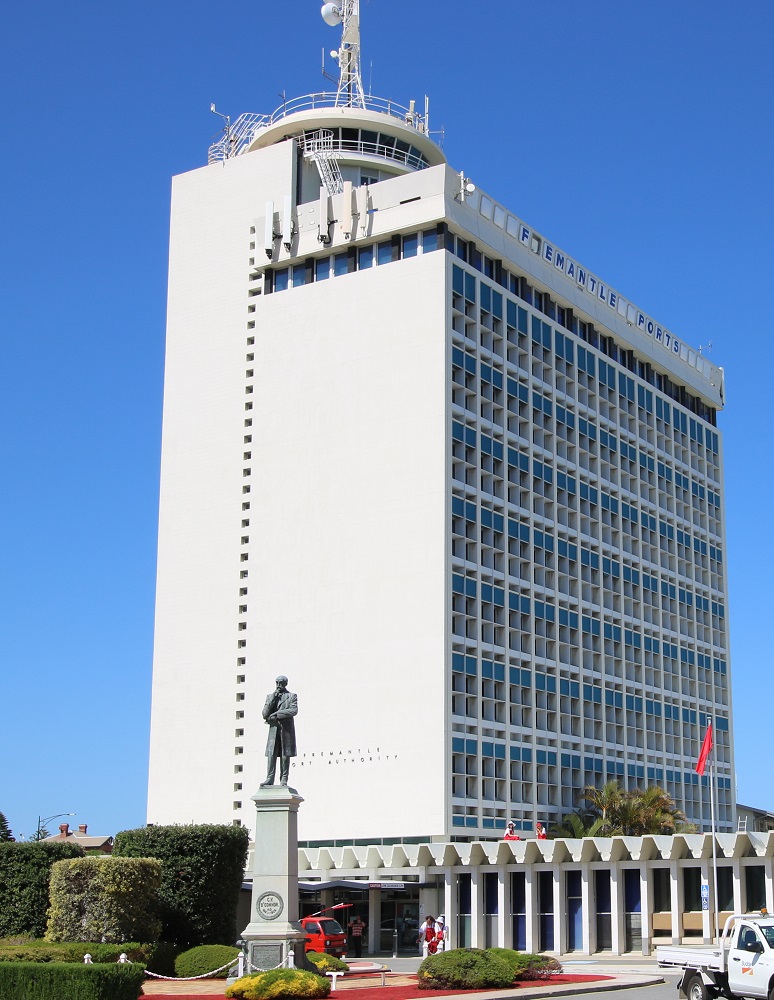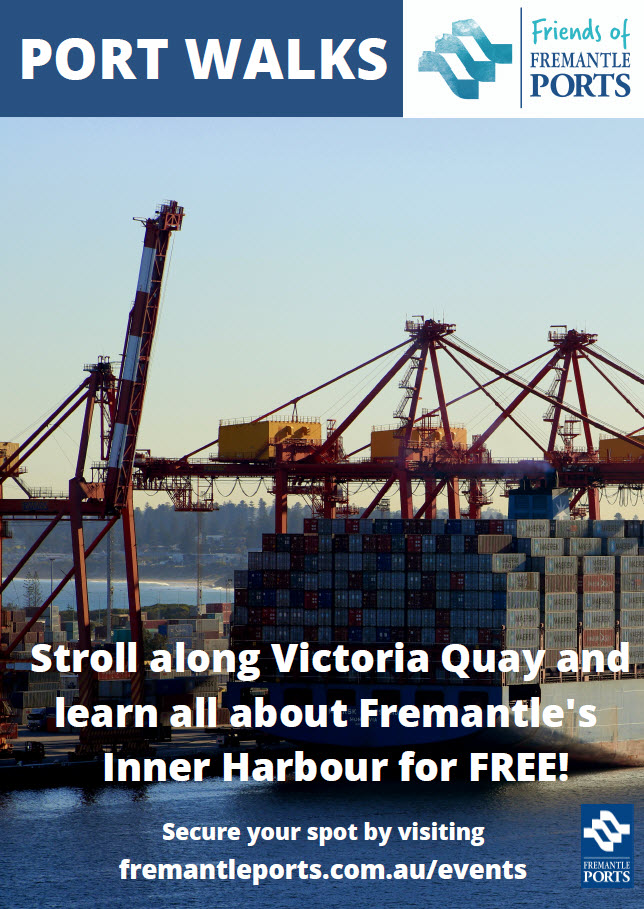 Find out how you can explore the port or get ferry and cruise info...