Supporting research into Little Penguins at Penguin and Garden islands
Murdoch University Research Associate Dr Belinda Cannell has been researching Little Penguins on both Penguin and Garden Islands for more than 15 years to understand the biology of the species.
Such information is important for setting recommendations for good management of the colonies. The foraging habitat of Penguin Island Little Penguins during breeding is being studied, following well above average sea surface temperatures (SST) in 2011 and 2012, and greater than average SST in 2013.

"These high SSTs afford us the opportunity to gather information on the likely resilience of both the coastal marine habitat and ultimately the penguins on Penguin Island to impacts associated with climate change," she said. "Little Penguins are known indicators of how well coastal marine systems are functioning. With climate change and increasing development along the South Western Australian coast, pressures on the marine ecosystem have also increased. So understanding the interactions between the habitats the penguins use and how well they breed each year gives us insight into any negative impacts within the marine environment. The areas used by the penguins are determined by attaching either satellite or GPS tags to them when they are incubating eggs or feeding chicks."

In 2017, Dr Cannell attached special tags to several penguins to find out where they go when they leave the island. Fremantle Ports is providing some funding to cover the costs of three satellite tags and three GPS tags. The penguins were either incubating eggs or raising chicks. Those incubating eggs used areas that ranged from Cockburn Sound to Geographe Bay, and Preston Beach was a favourite spot of some penguins. But these trips often took a long time, some up to 15 days. Some penguins abandoned their eggs because their partner was away too long.

See Dr Cannell's report, Understanding the toll of consecutive years of warm waters on Little Penguins and refining their capacity as bioindicators of the marine coastal ecosystem (Little Penguin Report Year 2 April 2018).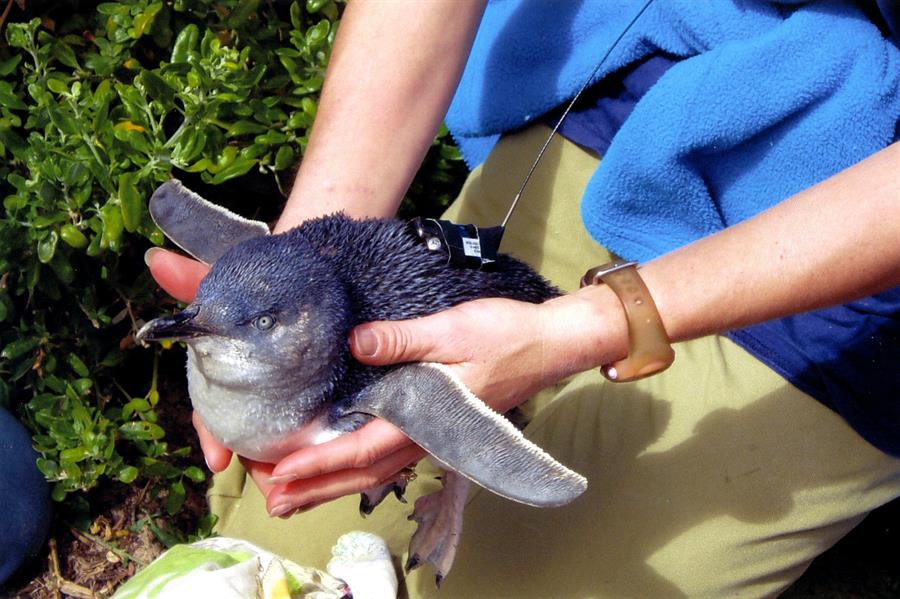 Find out how you can explore the port or get ferry and cruise info...