A port rich in history
The Fremantle Inner Harbour is at the mouth of the Swan River, on the edge of the Indian Ocean and a gateway to Western Australia. This is a place of plentiful resources where people met for thousands of years as well as a place of spiritual meaning where ancestors walked, camped, hunted and fished, naming the features they saw.
In the early years of European settlement, the port comprised various wooden jetties in the area known as Bathers Beach and Arthur Head. These jetties were exposed to the elements, including the strong south-westerly winds known locally as the Fremantle Doctor. Work began on the Fremantle Inner Harbour, designed by State Engineer CY O'Connor, in 1892 and the harbour was officially opened on 4 May 1897.
The port has played a significant part in Western Australia's development and history, including wartime.
Deepwater bulk facilities in the Outer Harbour, 22 kilometres south at Kwinana, were first developed in 1955 to service the Kwinana industrial area, which expanded rapidly in the 1960s and 70s.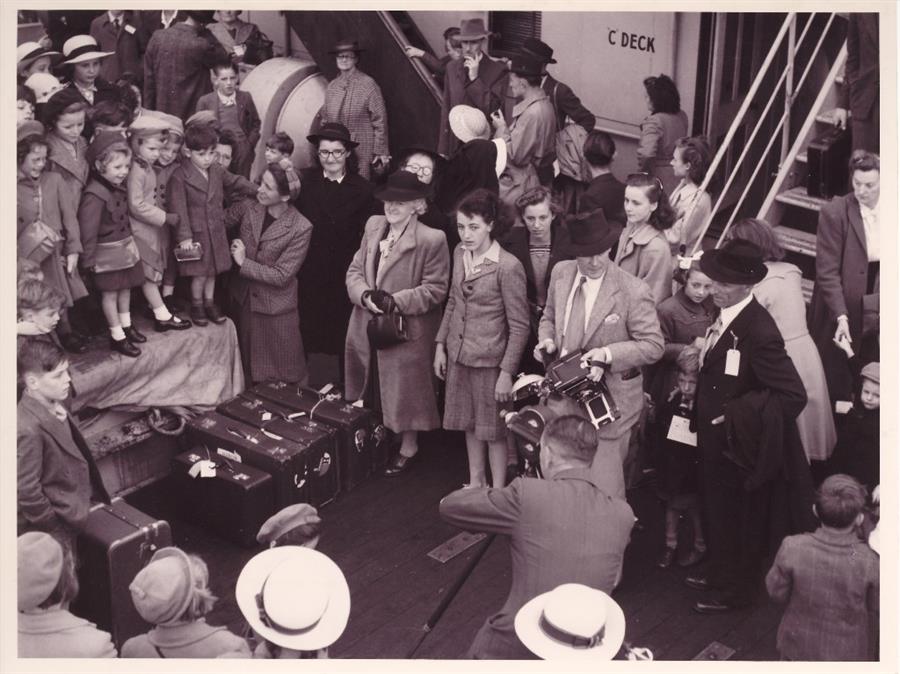 Passenger and ship records
If you are seeking passenger and shipping records for ships that called at Fremantle Port, start searching on the Australian shipping and passenger records on Trove (National Library of Australia). Put in as many details (ship, passenger name, year) as you can.
Also, see contact details below. Please note that ship registers are only registers of ships by date of arrival with a limited amount of detail and no passenger information.
Passenger records up to 1963:
JS Battye Library of West Australian History
State Library of Western Australia
Alexander Library Building
Perth Cultural Centre
PERTH WA 6000
Telephone (08) 9427 3111
Passenger records from 1963 onwards:
National Archives
384 Berwick Street
EAST VICTORIA PARK WA 6101
PO Box 1144 EAST VICTORIA PARK WA 6981
Telephone (08) 9470 7500; Fax: 9470 2787
Ship registers up to 1954:
State Records Office of Western Australia
Ground Floor
Alexander Library Building
Perth Cultural Centre
PERTH WA 6000
Telephone (08) 9427 3360
Ship registers from 1954 onwards:
Fremantle Ports, phone (08) 9430 3555 for an appointment.
Find out how you can explore the port or get ferry and cruise info...