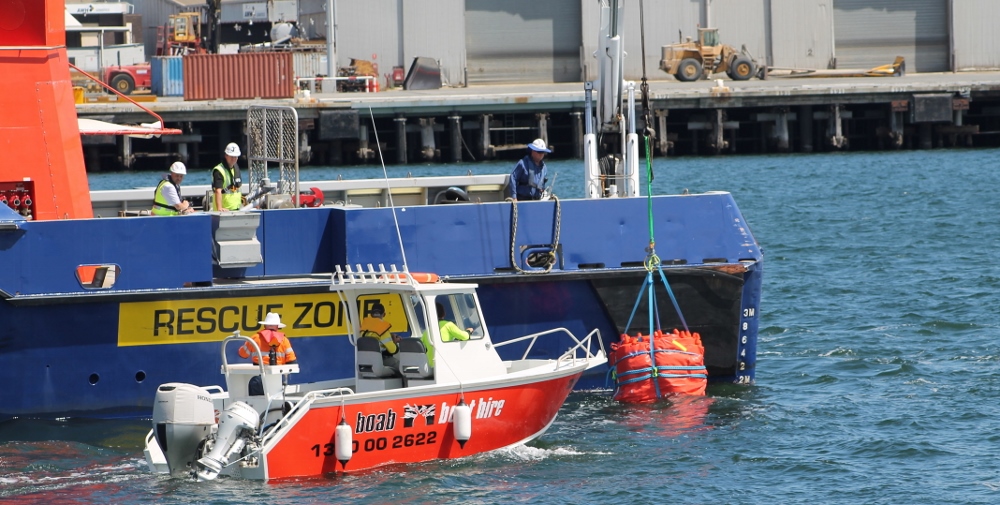 Fremantle Ports is well equipped and prepared to respond to any oil spills that occur within or in the vicinity of Fremantle Port waters. Fremantle Ports maintains oil response equipment and has fully trained staff available at all times.
Fremantle Ports' Incident Management Plan and Oil Spill Contingency Plans interact with national, State and local emergency plans.
The National Plan for Maritime Environmental Emergencies is administered by the Australian Maritime Safety Authority (AMSA) and the Department of Transport is responsible for the Western Australian plan, known as State Hazard Plan - Maritime Environmental Emergencies (MEE)
Under these plans, Fremantle Ports is responsible for responding to oil spills within port limits, providing expert response teams for marine operations and is the First Response Agency for spills within port waters.
In addition to local response equipment, Fremantle Ports is custodian for the stockpile of equipment under the national plan in case of a major spill within State waters. Equipment includes dispersants, skimmers, booms, dispersant spray buckets and portable tanks for recovered oil.
Fremantle Ports regularly maintains its oil response equipment and national plan equipment is routinely inspected by AMSA. Continued preparedness to respond to an incident is ensured through regular training and oil spill response exercises.
All emergencies, including oil spills, should be reported to Fremantle Ports' 24-hour Emergency number 9335 1300.
Emergencies, including oil spills (24 hours)
Find out how you can explore the port or get ferry and cruise info...