Fremantle Ports' high standard of accountability reporting recognised
Our Annual Report 2017-18 gained awards for the whole report and complaints handling in particular.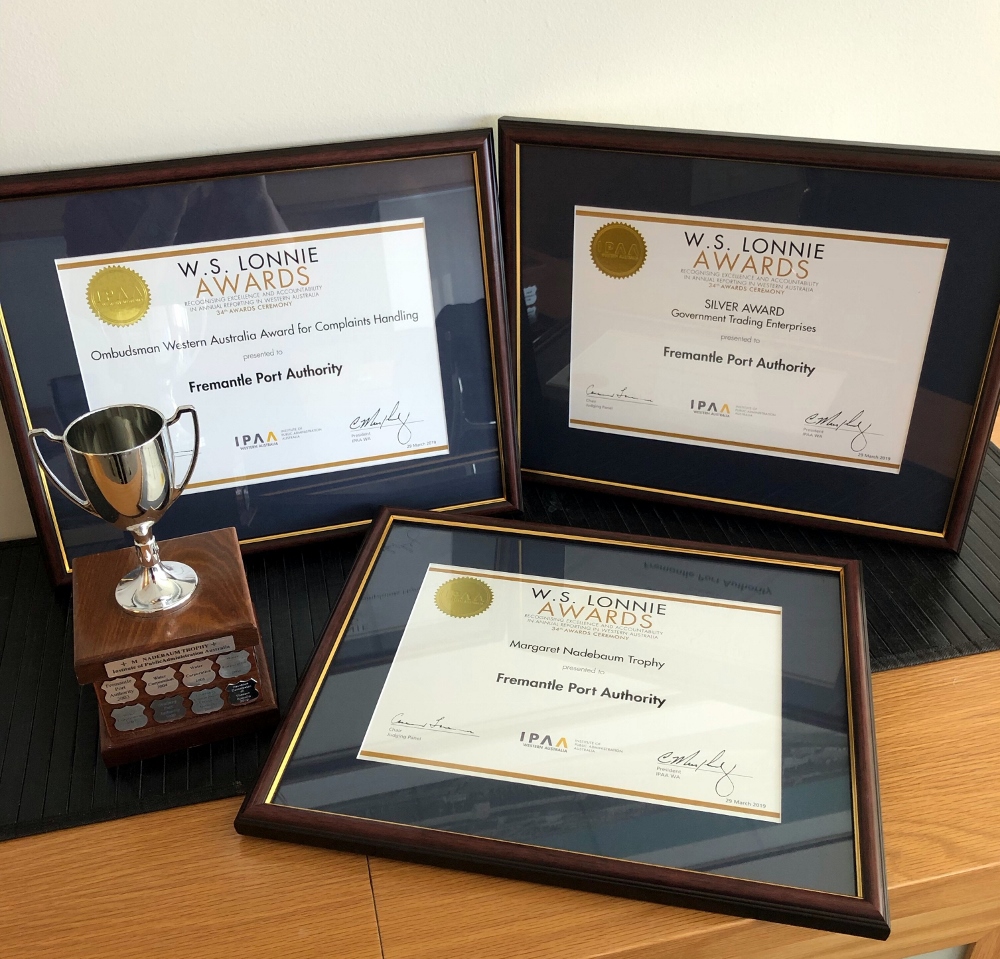 Fremantle Ports' high standard of accountability reporting has been recognised in the annual awards for State Government annual reports.
At the WS Lonnie Awards announced on 29 March, our Annual Report 2017-18 received the Margaret Nadebaum Trophy for the best annual report in the Government Enterprise Sector.
The judging panel, chaired by former Premier Professor Carmen Lawrence, commented: 'As has come to be expected of the FPA, this is an admirably clearly written and organised annual report, which made it very easy to follow and evaluate. Judges particularly noted the comprehensive coverage of complaints handling and performance.'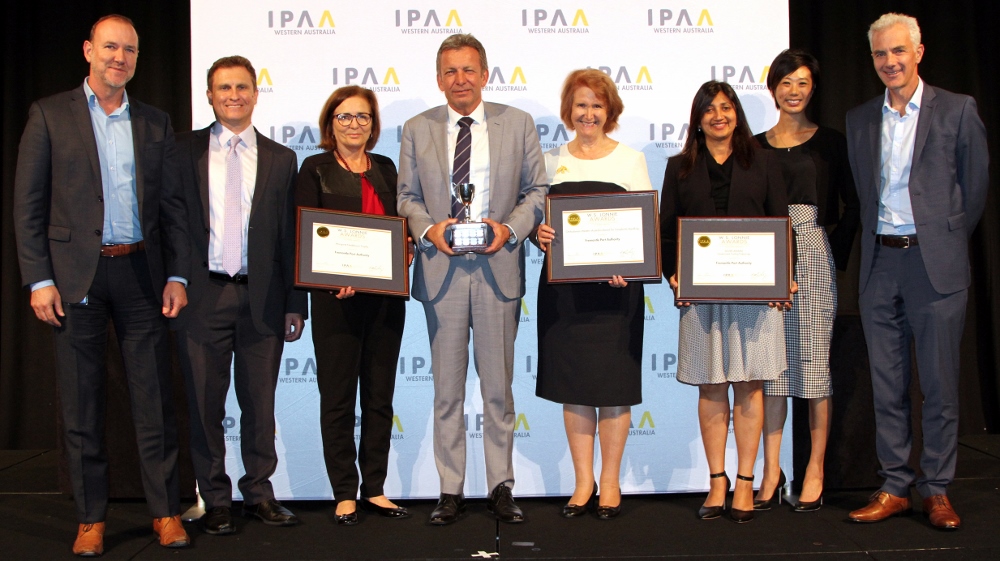 Fremantle Ports staff with the Lonnie awards
The report was also awarded the Government Trading Enterprises Category Silver Award (joint), with the judges commenting: '... on the Authority's well developed approach to reporting, with comprehensive overviews of vision, values, mission and business plan as well as extensive details on complaints handling.'

Fremantle Ports' reporting on complaints handling was judged best in the State and a model for other agencies. The report received the Ombudsman Western Australian Award for Complaints Handling.

The judges said: 'The Authority was one of the few departments and agencies reviewed to detail their complaints handling procedures and the outcomes of those procedures. They are to be commended and recommended as a model for others in the public sector.'

See our Annual Report 2017-18 here.
Find out how you can explore the port or get ferry and cruise info...