Fremantle Ports launches its Reconciliation Action Plan
Fremantle Ports has launched its REFLECT Reconciliation Action Plan, during National Reconciliation Week.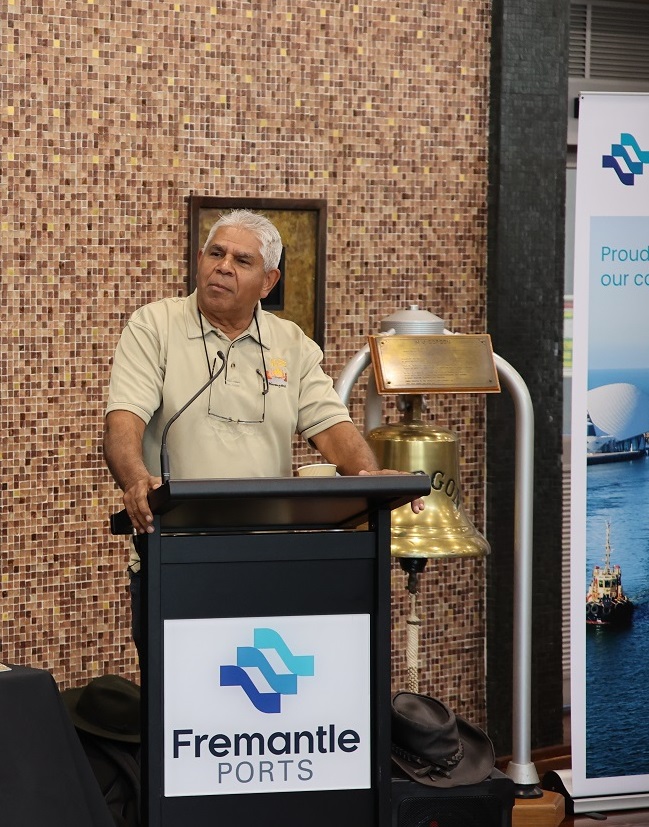 The plan sets out a suite of actions Fremantle Ports will undertake this year and next year, as its part toward national reconciliation.
Port of Fremantle operations, both at the Inner Harbour and Outer Harbour, occur on land and waters of great significance to Noongar people.
On Monday, Fremantle Ports held an event on Victoria Quay to celebrate the document's publication and again today at Kwinana Bulk Terminal in the Outer Harbour in Kwinana, to involve all its staff.
The Monday event featured a Welcome to Country and smoking ceremony by Nick Abraham, the reveal of a major artwork commissioned by the port from Noongar artist Bradley Kickett and a speech by Fremantle Ports bulk services officer and Noongar Elder, Lorna Davies.
The RAP, which has more than 50 initiatives for action over the next 12 months, will guide Fremantle Ports' work towards national reconciliation.
The focus of a REFLECT RAP is building strong relationships with local Aboriginal groups, fostering respect through increased understanding of Aboriginal culture, history and rights, and also creating tangible opportunities for Aboriginal people.
Ports CEO Michael Parker said staff had responded enthusiastically to the plan's release.
"Fremantle Ports is a significant organisation in the local community and we want to be the leader that people expect us to be, as well as motivate and inspire others by our own actions, which hopefully will help build a better, more equitable and united Australia," he said.
"Fremantle Ports' goal is to take react action in a concerted and authentic manner to produce better outcomes for all Australians," he said.
Fremantle Ports' Reconciliation Action Plan is now available for download to be read in full.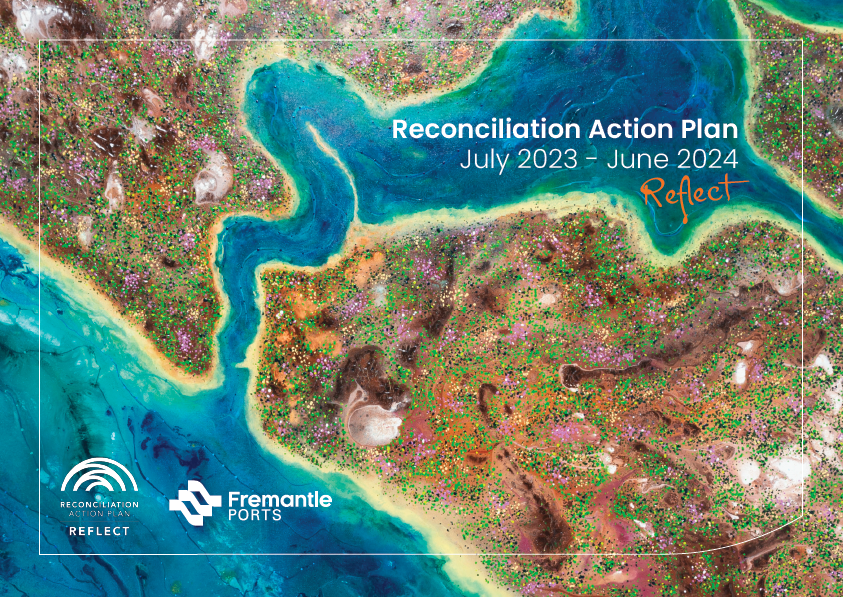 Click on the image above to download the Reconciliation Action Plan, featuring stunning cover art by Bradley Kickett.
Find out how you can explore the port or get ferry and cruise info...