Golden Gecko environmental award for WA ports
Environmental award for WA ports marine biosecurity surveillance network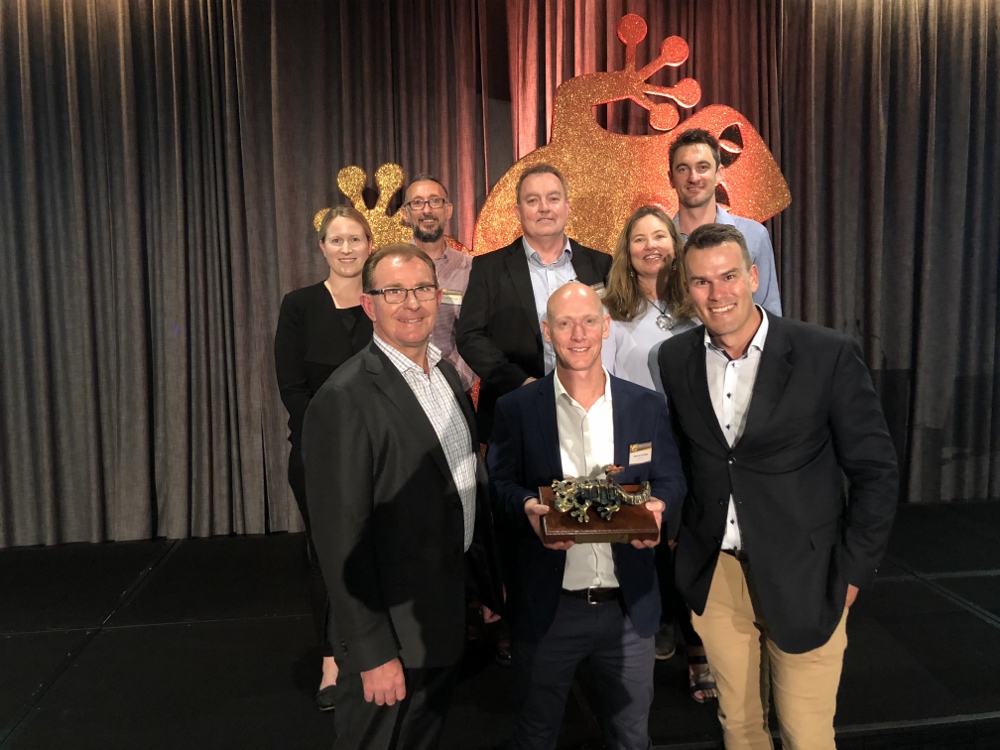 Environmental staff from Fremantle Ports, Pilbara Ports and the Department of Primary Industries and Resource Development with the Golden Gecko award
WA Port Authorities (including Fremantle Ports) and the Department of Primary Industries and Resource Development have been honoured with a prestigious Golden Gecko Award for Environmental Excellence.
The recognition is for the State Wide Array Surveillance Program (SWASP).
The SWASP is a world first in the use of molecular techniques in a collaborative marine biosecurity surveillance network to more rapidly detect and respond to a potential incursion of introduced marine pests.
Fremantle Ports has been involved in the program since it was first piloted in 2010.
It was initially established in three WA ports as an early warning system for introduced marine pests and has since evolved into a viable and cost-effective surveillance system that now spans port facilities across the entire State.
The award is sponsored by the Department of Mines, Industry Regulation and Safety and submissions were assessed against four criteria:
Demonstrated excellent environmental outcomes

Commitment to environmental excellence

Sets a new industry standard, demonstrates innovation or goes beyond regulatory compliance

Community engagement and corporate social responsibility.
Find out how you can explore the port or get ferry and cruise info...