New bunkering vessel Absolute 1
Absolute 1, the Port of Fremantle's newest bunkering (refueling) vessel, can carry three grades of fuel and refuel ships in Fremantle, Kwinana and local anchorages like Gage Roads.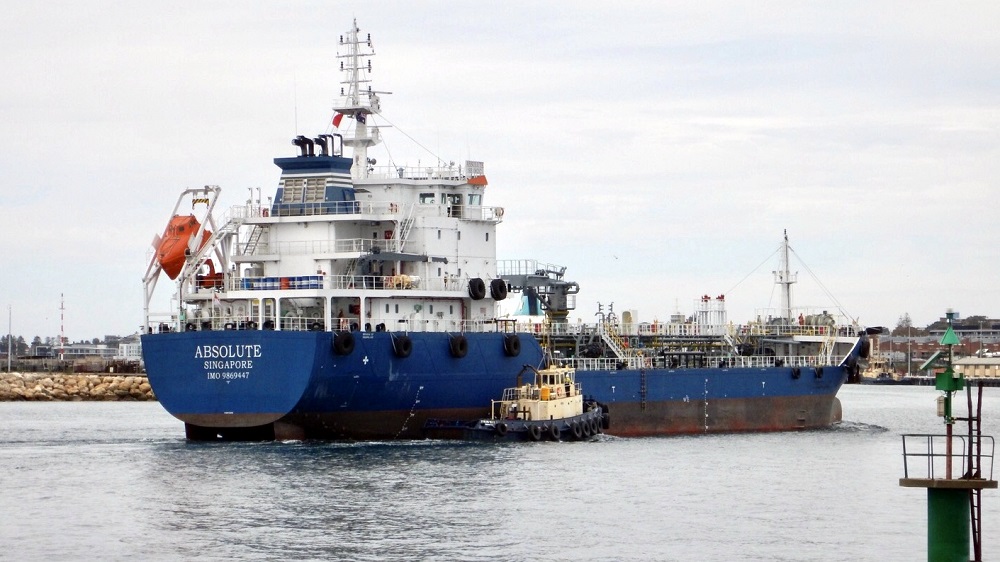 Absolute 1 is the Port of Fremantle's newest bunkering vessel and replaced Vacamonte on 21 April. Bunkering vessels refuel ships.
Absolute 1 (GRT 6087) is much bigger than Vacamonte (GRT 3953), so is able to carry a lot more product. It is also able to bunker in areas such as Gage Roads, where Vacamonte was unable to bunker.
ASP Ships Group has time-chartered the vessel to BP, to supply bunkers to its customers' vessels in Fremantle, Kwinana and at local anchorages.
Absolute 1 is an 8,646 DWT Tanker, capable of carrying three grades of fuel. It was launched in October 2019 and delivered into Fremantle in April 2020.
Following a change of flag and initial audits and inspection, the vessel went into service for BP.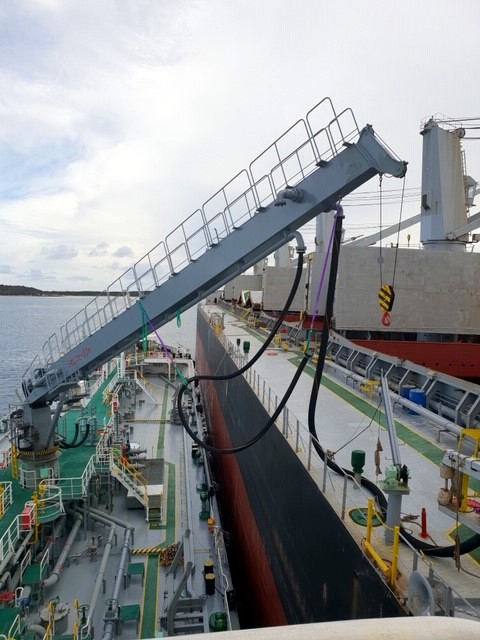 Absolute 1 successfully carried out its first bunker delivery (see photo above) to bulk carrier ASL Fortune at the Fremantle/Kwinana Anchorage on 23 April.
Anthony Tolani, BP Marine General Manager ANZ, said the arrival of Absolute 1 came after many months of planning and provided the flexibility needed to deliver three grades of fuel in the future.
At present the vessel will continue to supply BP Very Low Sulphur Fuel Oil (VLSFO) and Marine Gas Oil (MGO). The increased capacity of Absolute 1 means BP will be in a better position to service the ever-growing number of ships calling to Fremantle and Kwinana.
Find out how you can explore the port or get ferry and cruise info...