New container crane for Patrick Terminals
Crane ship Zhen Hua 24 arrived on 27 December with a new post-panamax crane for the Patrick container terminal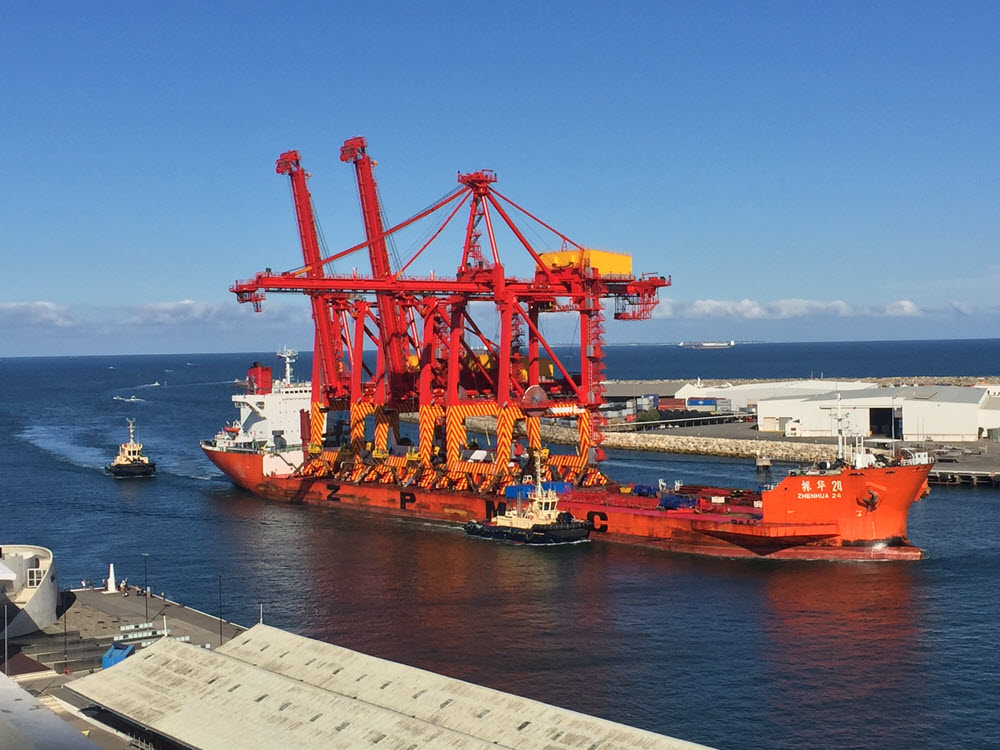 Crane ship Zhen Hua 24 arriving on 27 December
A new container crane for the Patrick container terminal at North Quay was unloaded yesterday morning (Sunday 29 December).
Crane ship
Zhen Hua 24
arrived from Shanghai on 27 December and is due to depart for Melbourne tomorrow morning (Tuesday 31 December) where the other two cranes it is carrying will be unloaded. (See the ship's departure time
here
.)
Patrick is upgrading a container crane that it took away from Fremantle about five months ago.
Patrick now has four post-panamax cranes and Fremantle's other container terminal, DP World, has three.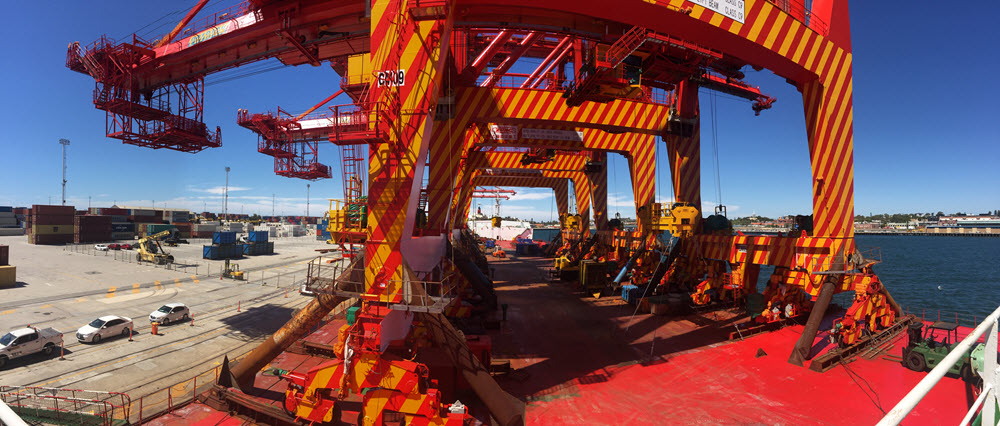 Zhen Hua 24 berthed at North Quay
The new crane will take six weeks to commission.
It weighs 1250 tonnes, is 86 metres high and 118 m across with the boom horizontal.
It can handle ships with a 48-metre beam.
According to the latest
Waterline
* report by the Bureau of Infrastructure, Transport and Regional Economics, compared to other Australian container ports, Fremantle has the best wharfside crane rate.
Fremantle also has:
highest percentage of containers transported by rail
best container turnaround time on landside
best truck turnaround time.
(*Waterline #64, BITRE)
Find out how you can explore the port or get ferry and cruise info...