The road on Victoria Quay is currently closed for road works.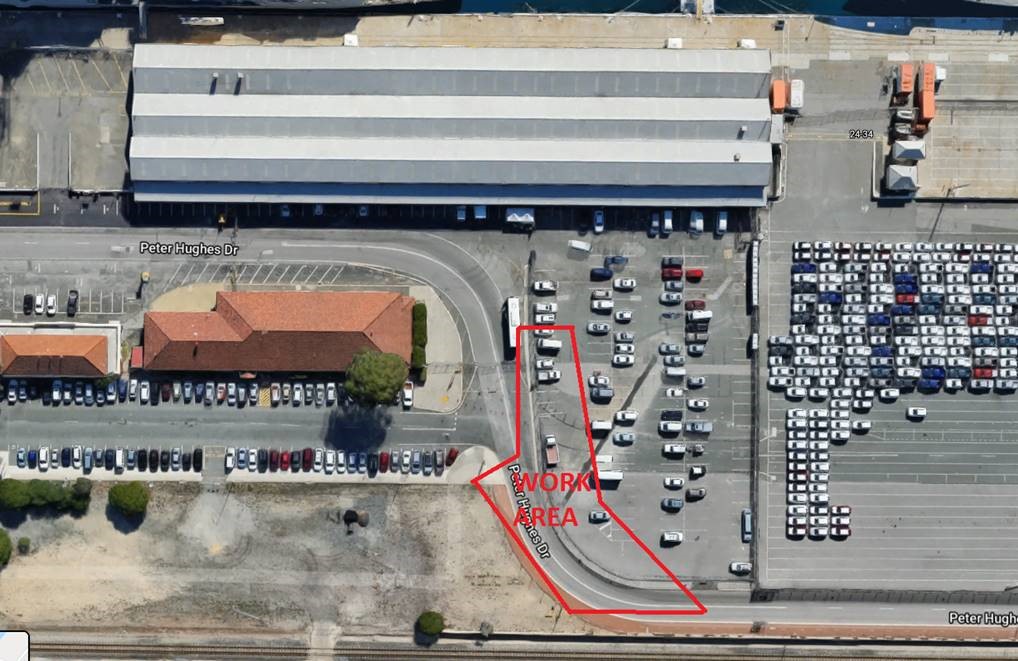 Peter Hughes Drive is currently closed and will reopen on Tuesday 12 May. The footbridge is also closed because of the works.
Fremantle Ports is reconfiguring a corner of Peter Hughes Drive to make it more user friendly.

In addition, a compound fence was set up on Friday 17 April (see below) for Water Corporation contractors completing major works at different locations on Victoria Quay.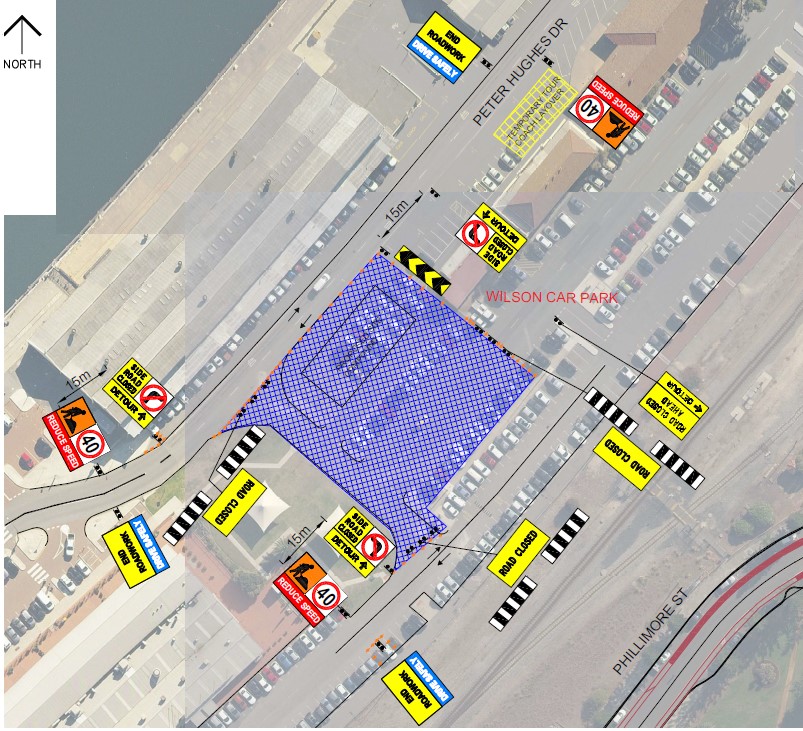 Traffic management and detours are in place, so please use caution if you need to use the area.
Fremantle Ports apologises for any inconvenience.
Find out how you can explore the port or get ferry and cruise info...