Proud to support a community garden in the heart of Hilton
Fremantle Ports proudly supported Hilton Harvest Community Garden in celebrating its 10th anniversary recently.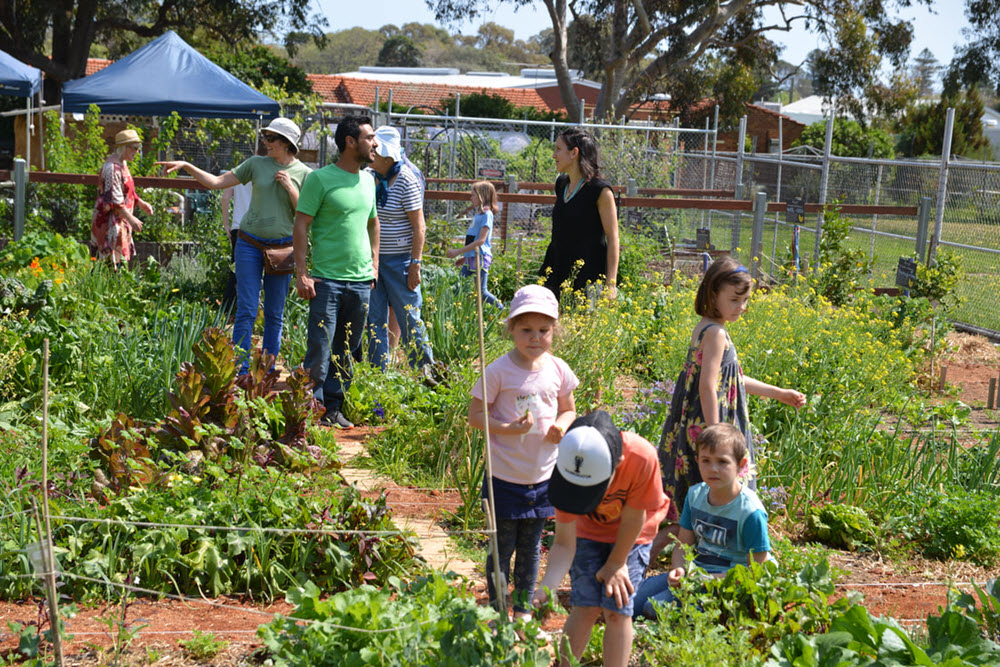 Fremantle Ports was proud to support Hilton Harvest Community Garden in celebrating its 10th anniversary recently.
The weekend celebrations of all things green and community-spirited began with a twilight tour of the garden and a gala dinner (below) for 150 people at the Hilton Progress Hall.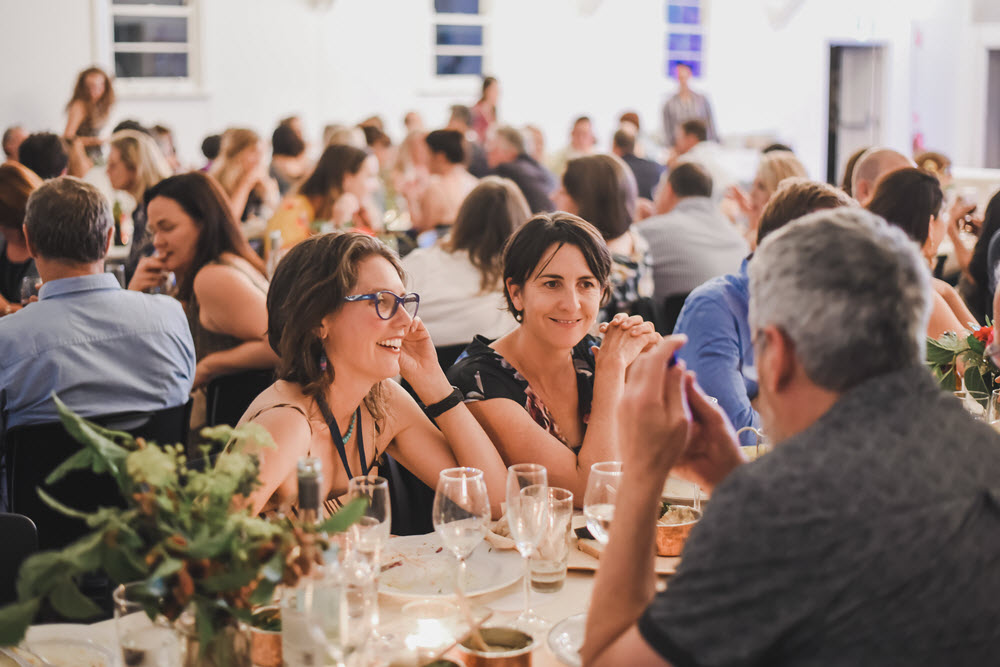 The following day there was a morning tea for 150 garden visitors and a two-hour composting masterclass by ABC Gardening Australia presenter Costa Georgiadis.
Costa and fellow Gardening Australia presenter and Hilton local Josh Byrne were special guests at the weekend events.
Josh Byrne's speech on the night acknowledged the spirit of community that had been created in Hilton because of the garden and the dedication of all those involved.
Costa (below with local Shani Graham) spoke about the importance of gardening and was clearly impressed by the work of Hilton Harvest.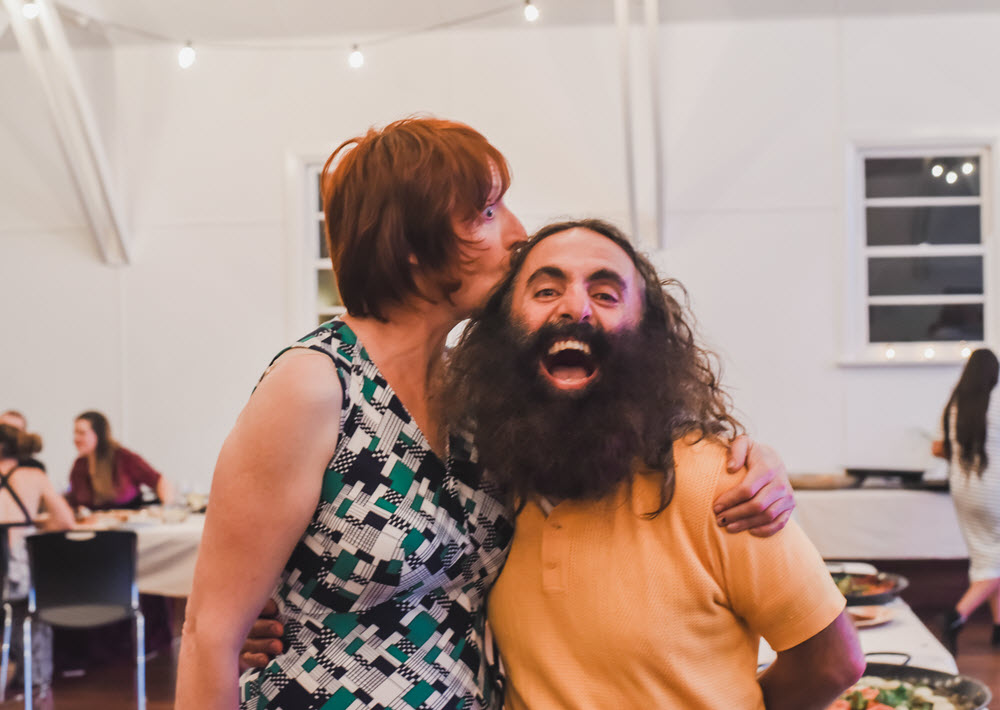 Fremantle Ports was a major sponsor of the weekend celebrations.
The not-for-profit group, run by volunteers, aligns with Fremantle Ports' environmental objectives of operating in an environmentally responsible manner, optimising the use of resources and reducing waste, and minimising environmental impacts and preventing pollution.
The Hilton Harvest Community Garden was established in 2009 in Rennie Crescent, Hilton.
Since then, Hilton Harvest has evolved into a thriving community garden with more than 100 active members.
It is a hub for gardening, community building and education anchored in sustainability.
Its objectives are to nurture people's interest in gardening by demonstrating organic gardening practice, provide a public green space that encourages social interaction in the community to strengthen social inclusion, and to bring people together through participatory activities in the garden to share information on everyday sustainable living.
Find out how you can explore the port or get ferry and cruise info...