One of the world's largest sailing yachts arrives in Fremantle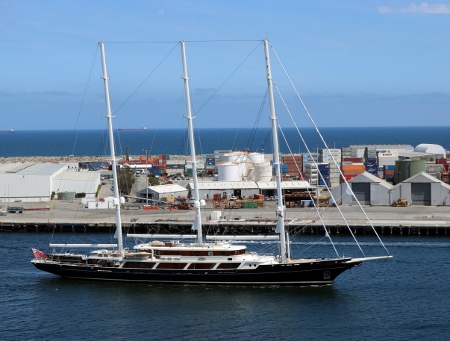 EOS arriving in Fremantle Inner Harbour
One of the world's largest privately-owned sailing yachts, EOS, was an elegant sight making its way into Fremantle Port's Inner Harbour today to berth at Victoria Quay.
The three-masted Bermuda rigged schooner made a previous visit in 2009.
EOS, which has an overall length of 92.92 metres, was launched from the Lurssen shipyard in Bremen, Germany in 2006 and has since been refitted.
Find out how you can explore the port or get ferry and cruise info...