Three piano trios at Fremantle Chamber Orchestra concerts
Hadyn, Mozart and Beethoven piano trios will be performed at three concerts 11-13 October, proudly supported by Fremantle Ports.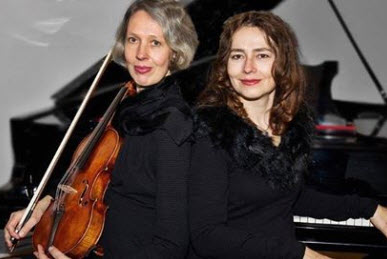 Fremantle Chamber Orchestra, proudly supported by Fremantle Ports, presents a trio of piano trios at concerts to be held at Swanbourne (Friday 11 October), Perth city (Saturday 12 October) and Fremantle (Sunday 13 October).

The concerts feature Heidemarie Wiesner (Pianist & Schumann-Preis Winner), Waltraut Elvers (violin) and Noeleen Wright (cello) playing Haydn: Piano Trio No 35, Mozart: Piano Trio K502 and Beethoven: Piano Trio "The Ghost".

Concert notes from Hans Hug, of the Fremantle Chamber Orchestra: 'The Haydn appears innocent but is full of subtle surprises with one of the most beautiful slow movements from the classic period. Out of the nearly 50 piano trios by Haydn, this would probably be my favourite and a happy opener. Mozart composed K502 at the height of his powers. It is remarkable how chamber musical K502 is with the 3 voices responding, overlapping or in unison. And there is Mozart's magic of sunny charm with interspersed drama. Naturally this leads to Beethoven and his late piano trio "The Ghost". Beethoven was already deaf when composing The Ghost which you can hear coming through the wall in the slow moment. These are 3 mature works of unspeakable beauty you might not hear anywhere else (and there is a romantic surprise at the end.)'

Details:
- Friday 11 October 7:30pm @ Church of Resurrection 105 Shenton Rd, Swanbourne
- Saturday 12 October 3pm @ Wesley Church, corner William Street and Hay Street, Perth City
- Sunday 13 October @ 3pm Fremantle Town Hall
Tickets are available at the door or Ticketek; transaction fees apply. Adults: $40, Concession $35, under 18 years: $20.
Find out how you can explore the port or get ferry and cruise info...