Chief Engineer of Western Australia Charles Yelverton O'Connor designed the Fremantle Inner Harbour.
Irish engineer CY O'Connor is best known for his work in Australia, with two of his most notable achievements being the design of Fremantle Harbour and the Goldfields Water Supply Scheme. At the time he was recruited from New Zealand as Chief Engineer by the Premier John Forrest, the Western Australian gold rush and associated population growth was making the creation of a sheltered harbour more urgent.
CY O'Connor assessed several options and successfully lobbied for his vision for an Inner Harbour scheme within the entrance to the Swan River.
Work began in 1892. The first major task involved the construction of the North and South moles, using rock quarried from Rocky Bay (Swan River) and Boya (south side of Greenmount Hill in the Mundaring Shire).
Next came drilling and blasting, with six dredges then used to remove about 7.3 million cubic metres of sand and rock to create the harbour.
The wharves are of marginal design (constructed along the shoreline) rather than the finger piers (at right angles to the shore) that were favoured by most Australian ports at that time. This foresight to construct a port with greater width was a key decision in enabling the port to provide for future shipping.
CY O'Connor's legacy to Western Australians is that he had the courage to pursue his long-term vision for public works. He understood that ports are living, dynamic operations and that to service their communities they need to be able to respond to changing technologies and to expand.
At the time of the construction of the Port of Fremantle, ports all round the world had to respond to the change from sail to steam, from timber to iron ships, to larger vessels and to increasingly mobile communities and economies.
The challenges of change are with us still as ports need to be responsive to new technologies and trade trends.
An impressive bronze statue of CY O'Connor by Pietro Porcelli that was unveiled by Sir John Forrest on 23 June 1911 is located near the entrance to the Fremantle Ports Administration Building on Victoria Quay. On 24 January 1963, CY O'Connor's daughter Kathleen O'Connor attended a ceremony at the statue to honour the 60th anniversary of the opening of the Mundaring to Kalgoorlie pipeline, designed by CY O'Connor.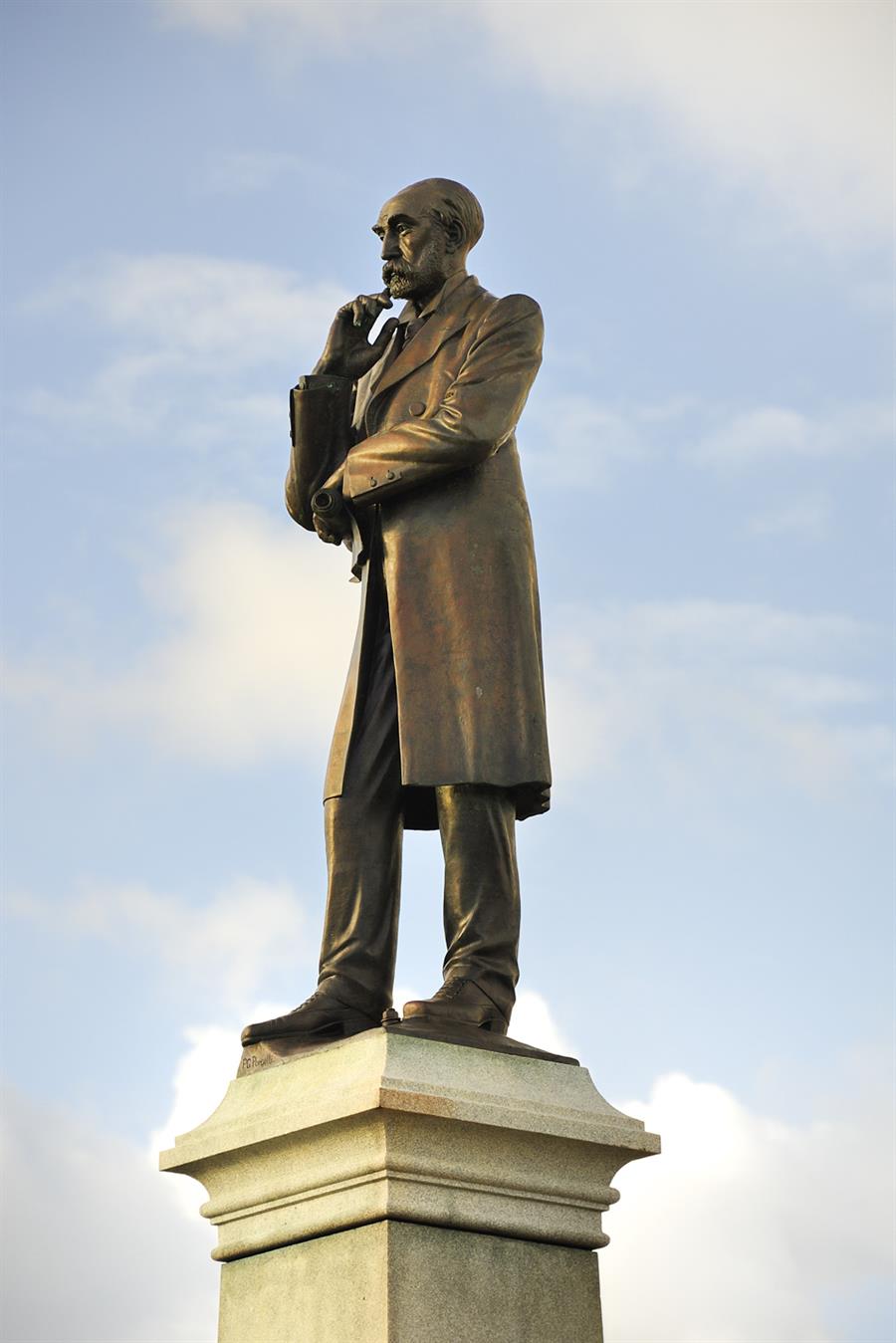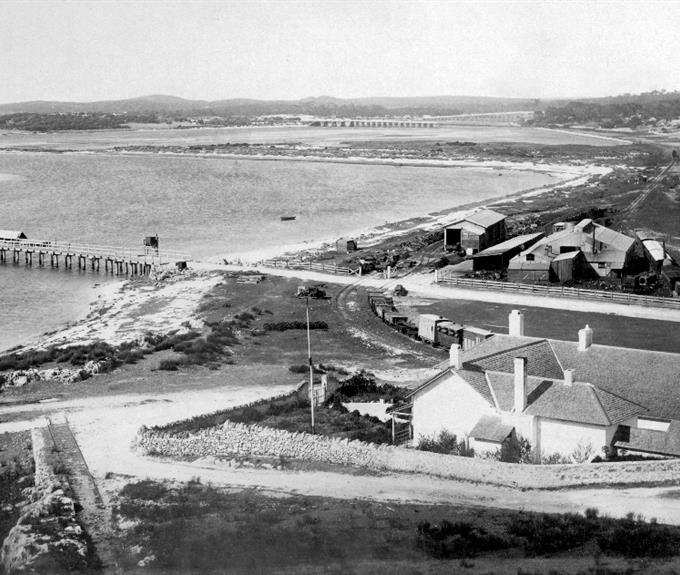 Looking east over the North Jetty at Cliff Street ca.1870 - SLWA 010722d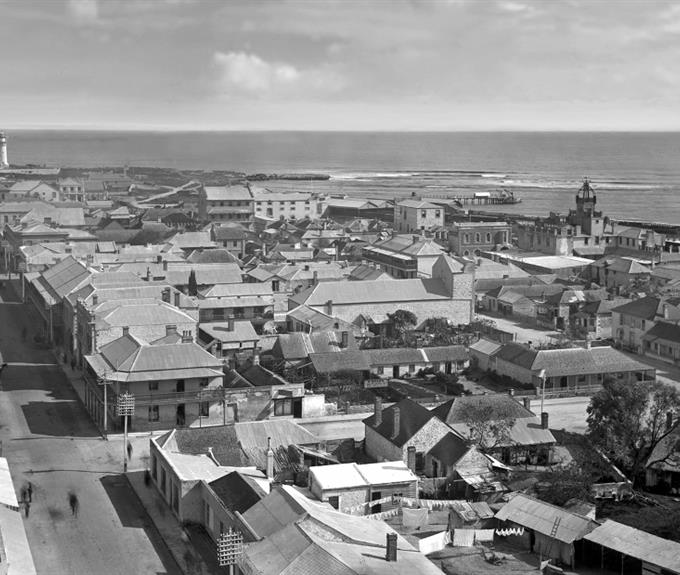 Looking west towards the entrance to the Swan River 1890 - SLWA 100060PD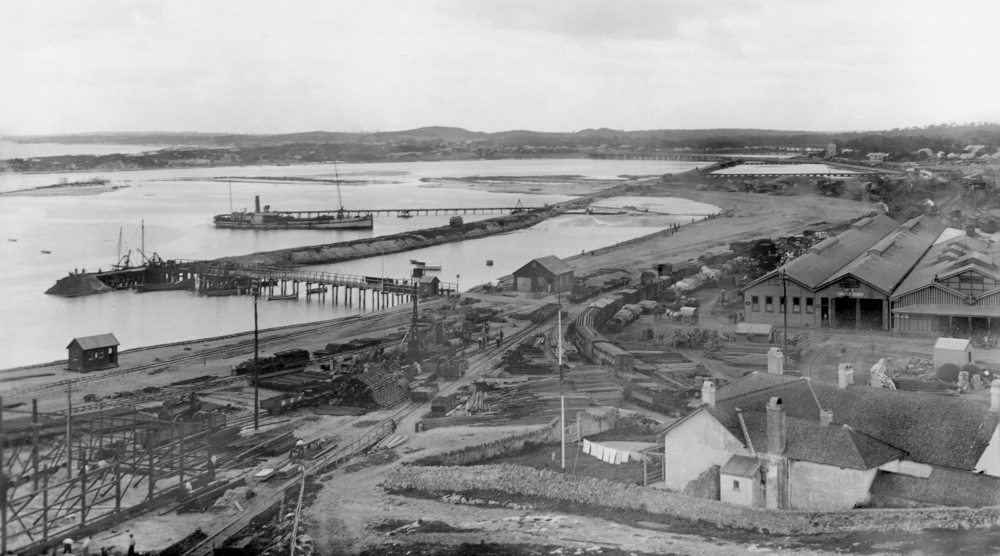 South Quay berth batter 1894 - State Library of Western Australia 007136PD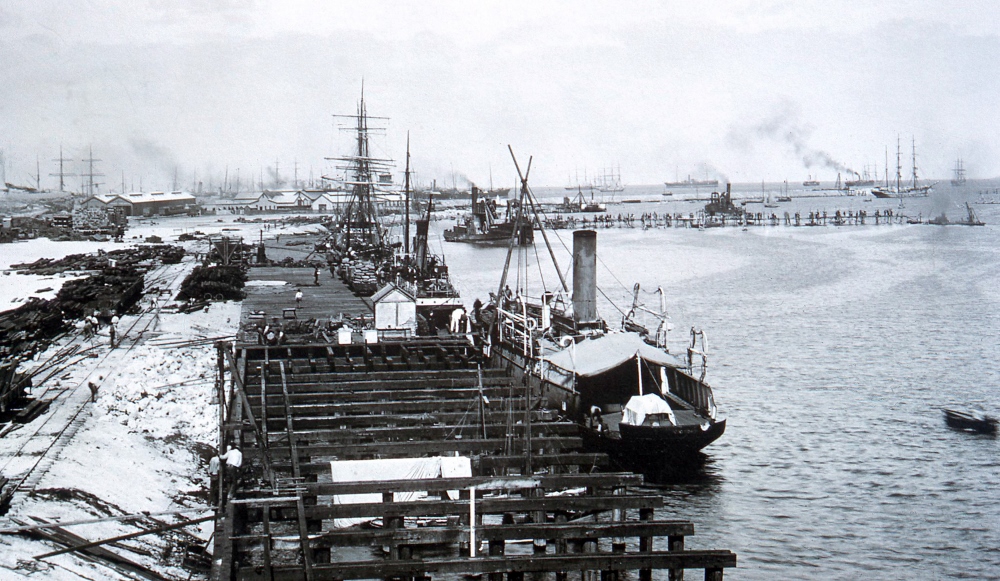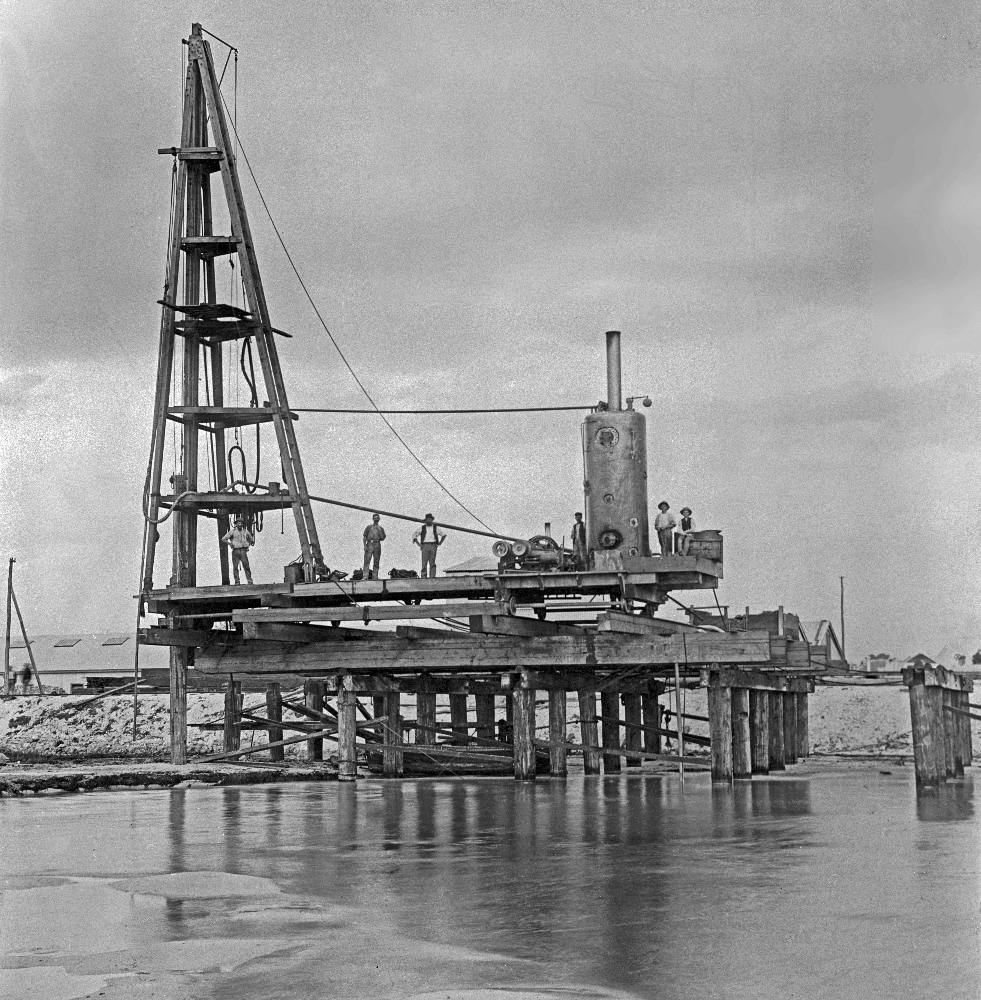 Steam pile driver ca.1896 - State Library of Western Australia 980P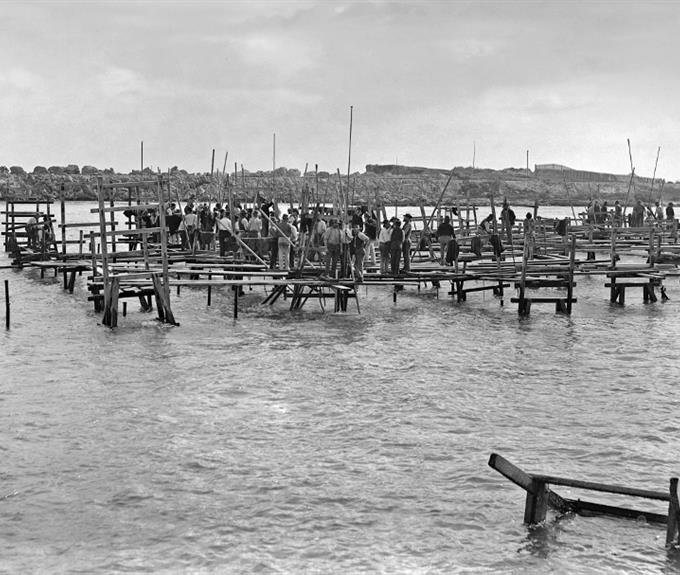 Blasting platforms ca.1896 - State Library of Western Australia 009730PD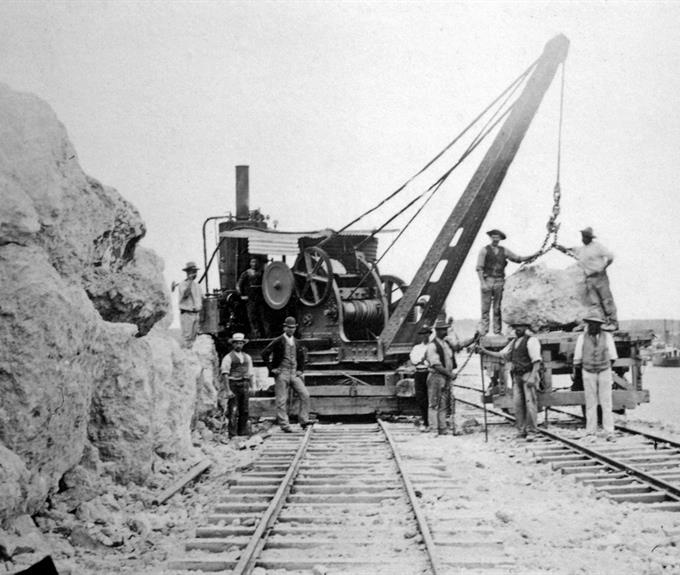 North Mole construction ca.1896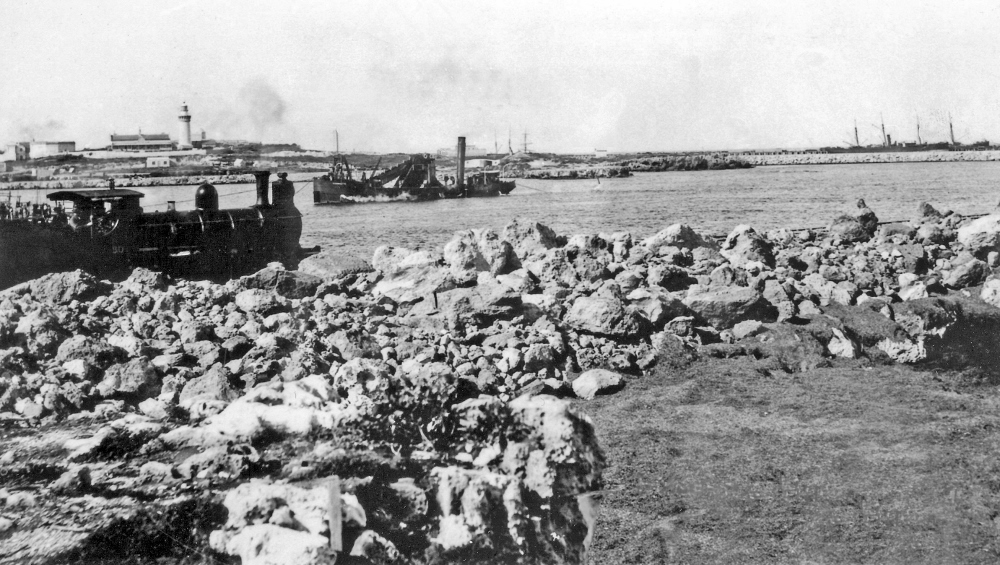 Steam train taking limestone rock to North Mole ca.1896
Long Jetty 1898 -State Library of Western Australia 011527d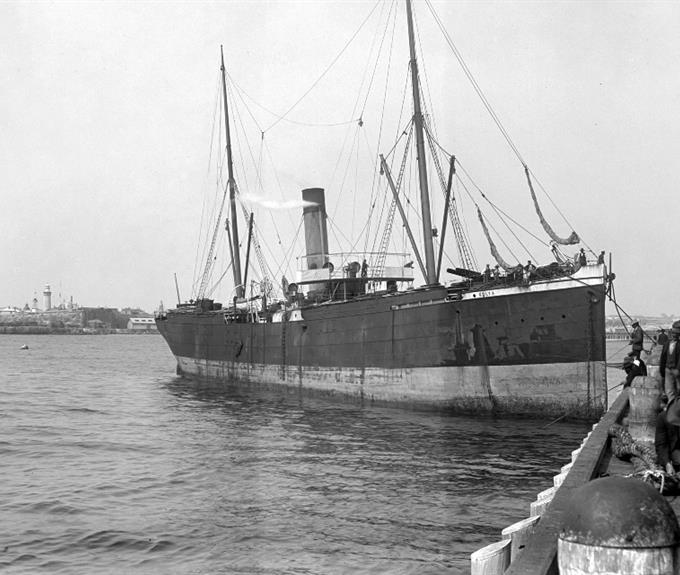 Steamer Kolya at the Long Jetty ca.1898 - State Library of Western Australia 006422PD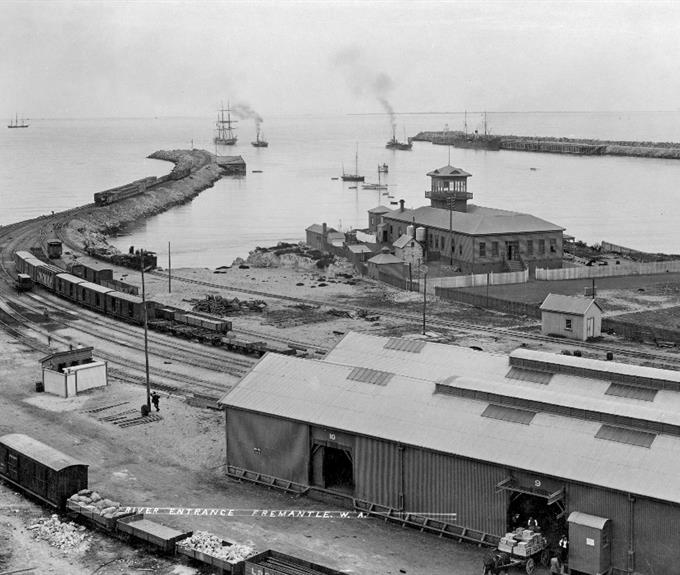 Entrance to Fremantle Harbour ca.1899 - State Library of Western Australia 012479d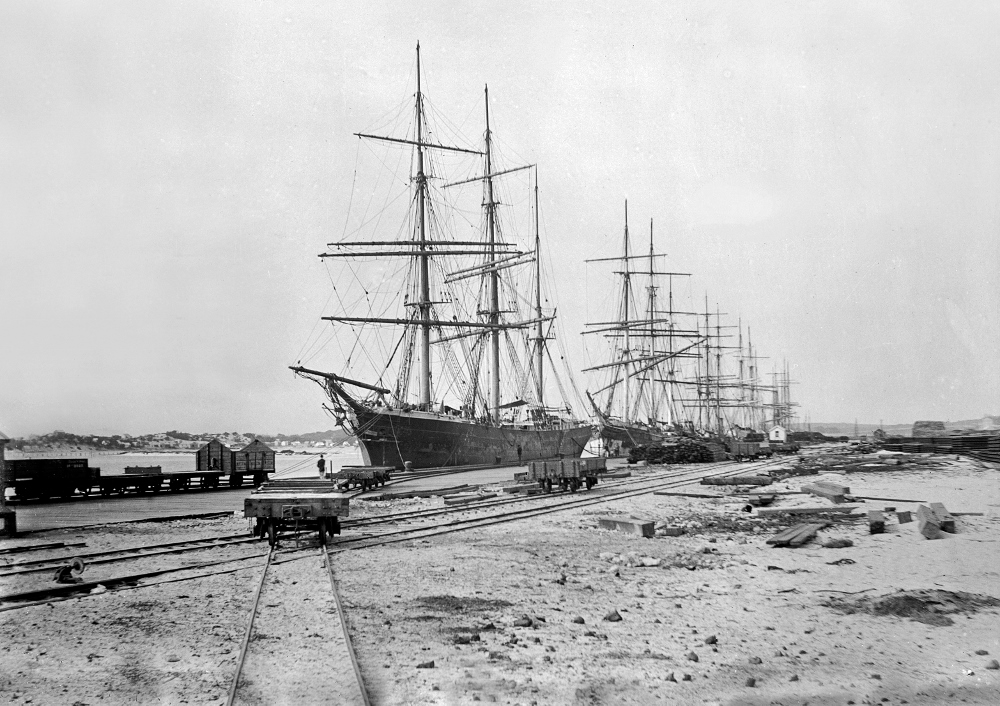 South Quay ca.1899 - State Library of Western Australia 230485PD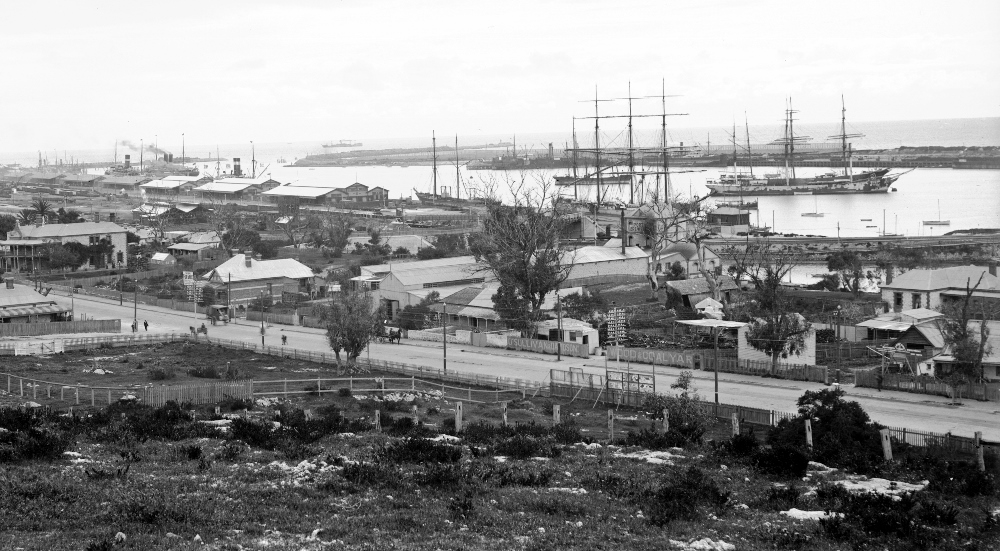 1905 ca from Cantonment Hill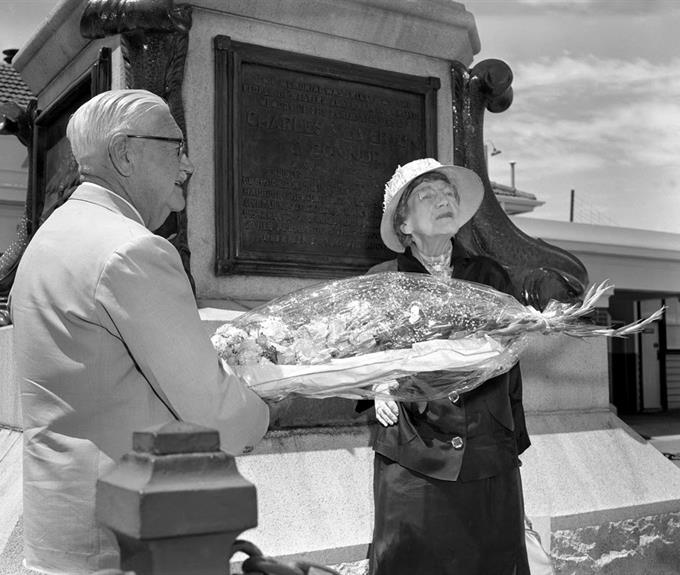 1963 January - Sir Frederick Samson and CY O'Connor's daughter Kathleen O'Connor at the CY statue
Find out how you can explore the port or get ferry and cruise info...