Bumper breeding season at port Fairy Tern sanctuary
Our Fairy Tern sanctuary is having another bumper breeding season with a researcher naming it 'the most important breeding site in the greater metro region'.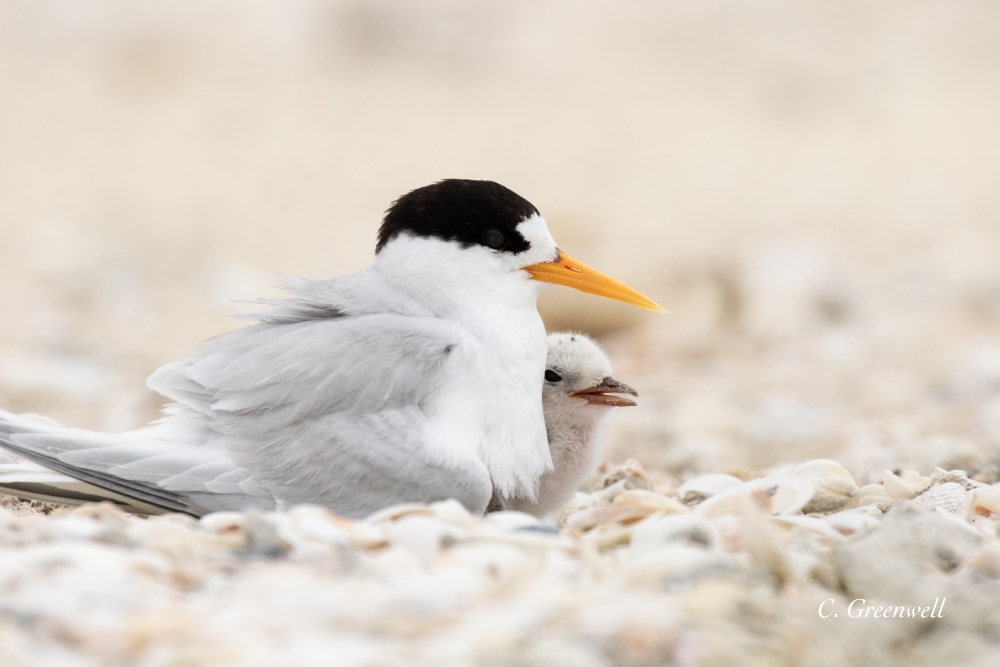 Fremantle Ports' Fairy Tern sanctuary at Rous Head is having another bumper breeding season with a researcher naming it 'the most important breeding site in the greater metro region'.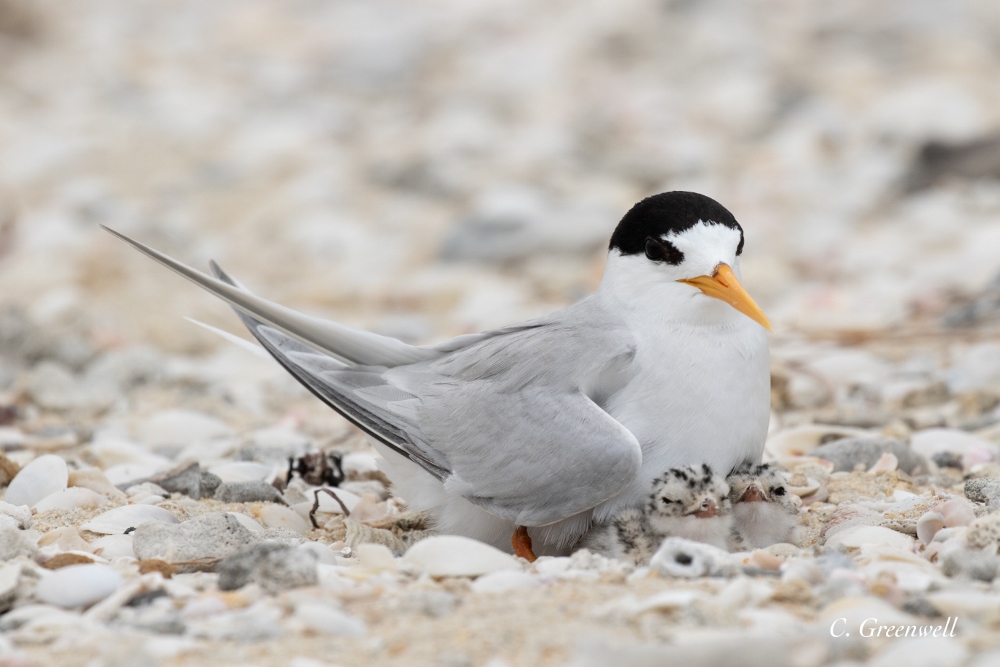 Fairy Tern with two chicks (Photo: Claire Greenwell)

Claire Greenwell, whose PhD research is on the Australian Fairy Tern, has been onsite most mornings this summer at the sanctuary established by Fremantle Ports in 2013 on reclaimed land.
She said the breeding season was progressing well with about 220 nests sighted so far.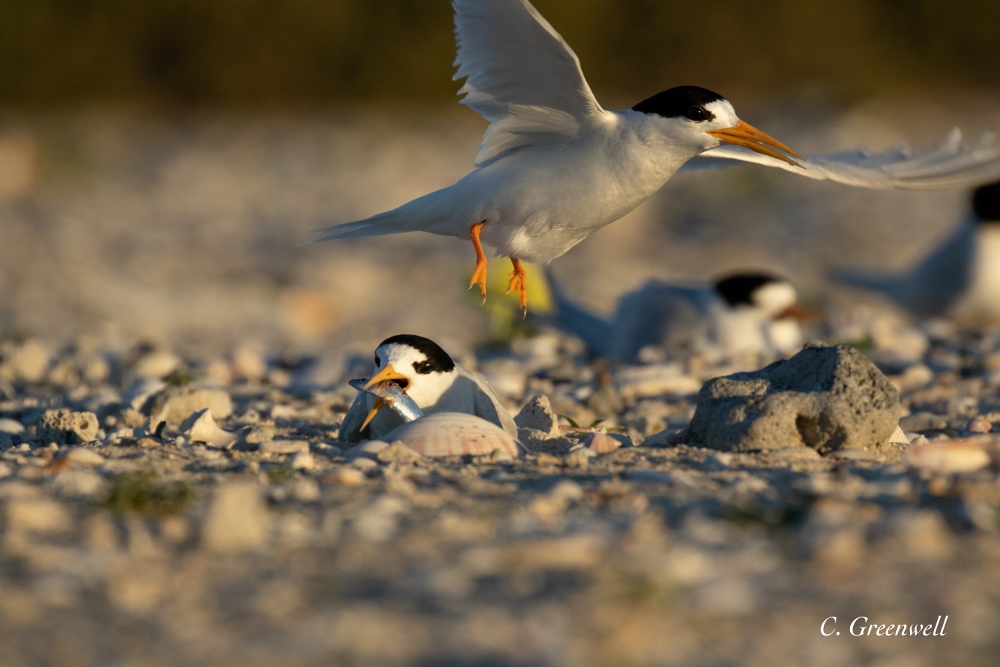 She estimated the number of nests may fall just short of last year's total of 250 due to the large number of birds breeding at Mandurah and on Carnac Island (more than 100 nests), and Rottnest Island.
Claire's research has been aided by Fremantle Ports providing sponsorship for her research project into site establishment requirements, and breeding and feeding ecology of the terns. The outcomes of this research will be used to guide management programs for the species in the future.
'The port sanctuary location is ideal for the terns but also critically provides opportunity for proactive pest management, site maintenance and convenient observation for research,' she said.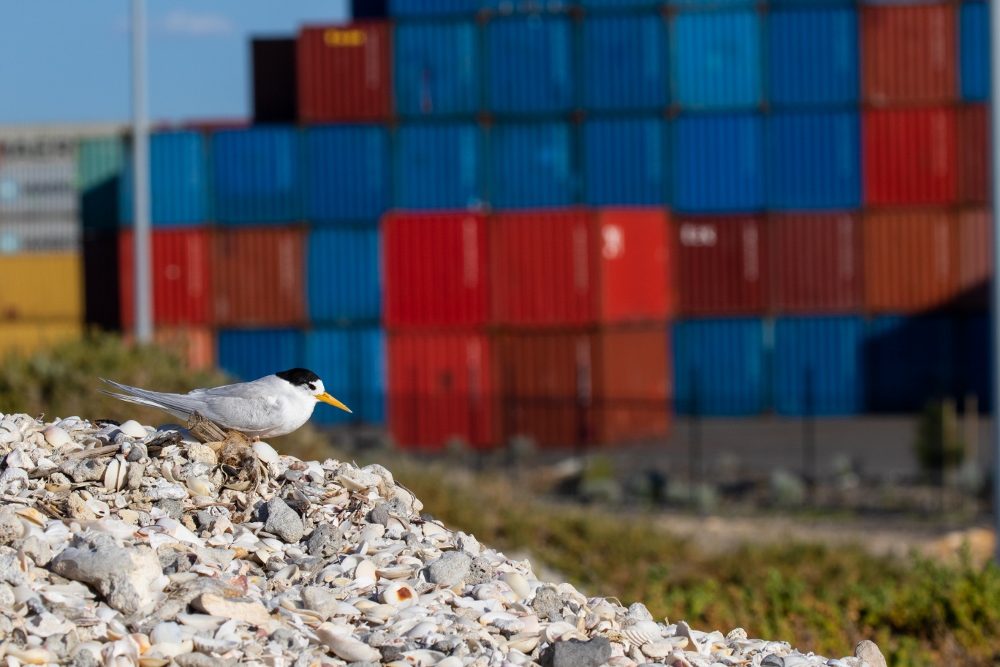 Fairy Tern on the shelly ground of the port sanctuary (Photo: Claire Greenwell)
'Access is restricted to vehicles and people, which are a major cause of colony failure on many beaches and near river mouths. The chick production from the sanctuary is a major contributor for the whole south-west migratory population.'
Fairy Terns are vulnerable to foxes and feral cats with a cat wiping out a breeding attempt early this season in Mandurah, and a fox at Point Walter in Bicton, causing a lot of damage.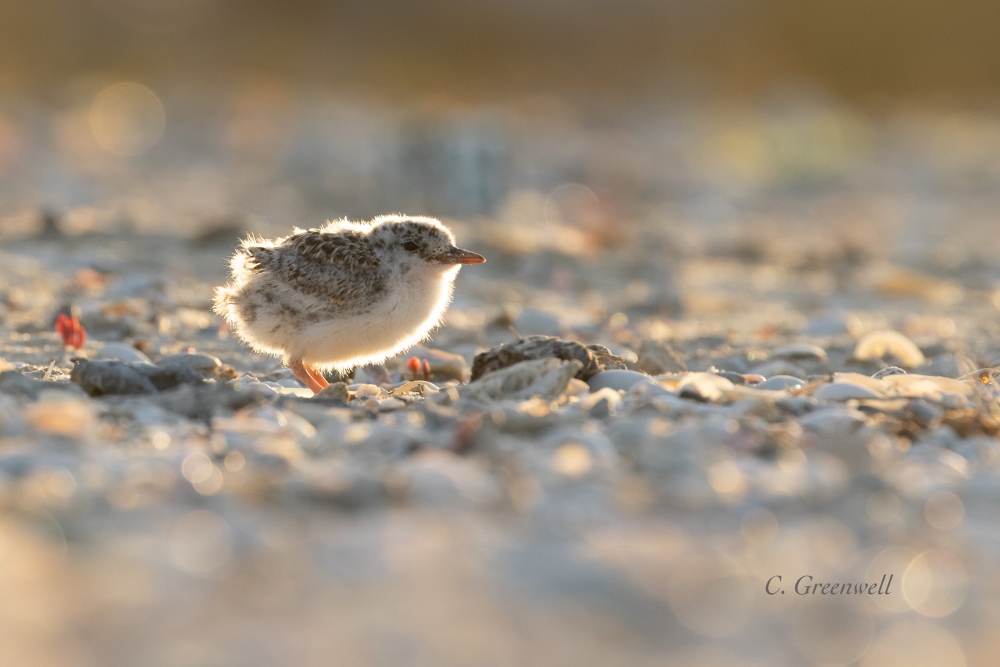 Fairy Terns are vulnerable to foxes and feral cats ( Photo: Claire Greenwell)
Natural breeding sites can be very unstable as they are exposed to natural disturbances, for example. storm inundation, and human disturbances leading to frequent breeding failure.
Claire's research is supporting a broader Australian Bird and Bat Banding Scheme (ABBBS) project being led by the Conservation Council of Western Australia (CCWA).
CCWA has established a citizen science project investigating the population structure of migratory Fairy Terns in south-western Australia.
Both chicks and adults are captured and given a metal band with a unique eight-digit number. Adult birds captured are also given a coloured band designating place (green at Rous Head).
Fremantle Ports approached the CCWA before the 2015-16 breeding season about including Rous Head sanctuary in the project. Now, after four years of banding, Rous Head tern 'recaptures' at other colonies across the south-west are changing our understanding of movements, interchange, and population size.
'Researchers had always assumed there were separate sub-populations in the Mandurah-Bunbury area, the Swan River area (Rous Head and Point Walter) and offshore (Rottnest, Garden and Carnac islands),' Claire said.
'Colonies were believed to be, to an extent, independent.
'However, my observations of banded birds have shown that Rous Head birds are breeding at Mandurah, Carnac Island, Rottnest Island and Wedge Island, so we think the effective population units encompass up to at least 150km of coastline.
'The banding project has also shown that about half of the breeding adults that were at Rous Head last year have returned to the same site.
'Many of the others have been observed breeding elsewhere across the region.'
Background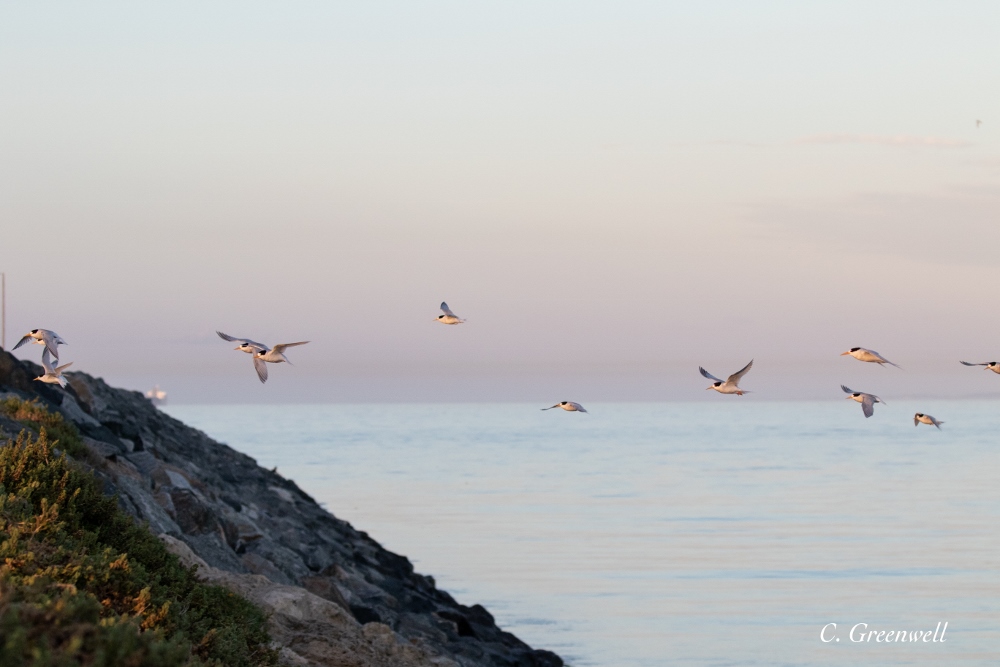 Fairy terns flying over the seawall at the Rous Head sanctuary (Photo: Claire Greenwell)
The Rous Head Fairy Tern Sanctuary is an ongoing voluntary project on reclaimed land comprising design, construction and operation of a managed conservation area for a listed threatened bird species, the Australian Fairy Tern.

The sanctuary was the most successful breeding site for Fairy Terns in the Perth metropolitan area during the 2017-18 summer mating season yielding more chicks than any other site. Since the area was constructed, the adult breeding population has grown from 90 adult pairs in 2013-14 to 250 adult pairs in 2017-18, and an almost matching number this year.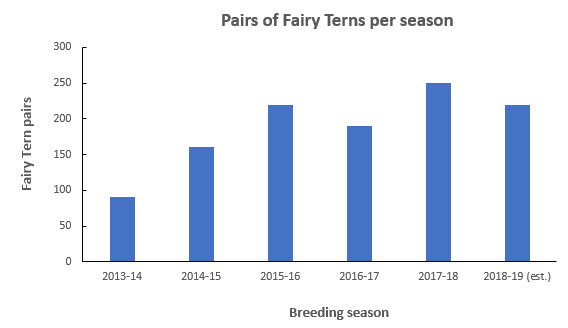 Prior to the creation of the area, Fairy Terns frequently attempted breeding at the port in pairs or small groups. Eggs were laid in shallow sand scrapes and vulnerable to destruction from humans, dogs or vehicles.
The success of the conservation area is due to its location and design, based on advice from Australian conservation authorities and particularly the Western Australian Museum. The site was elevated and located with direct ocean access where Fairy Tern prey (bait fish) is abundant and close.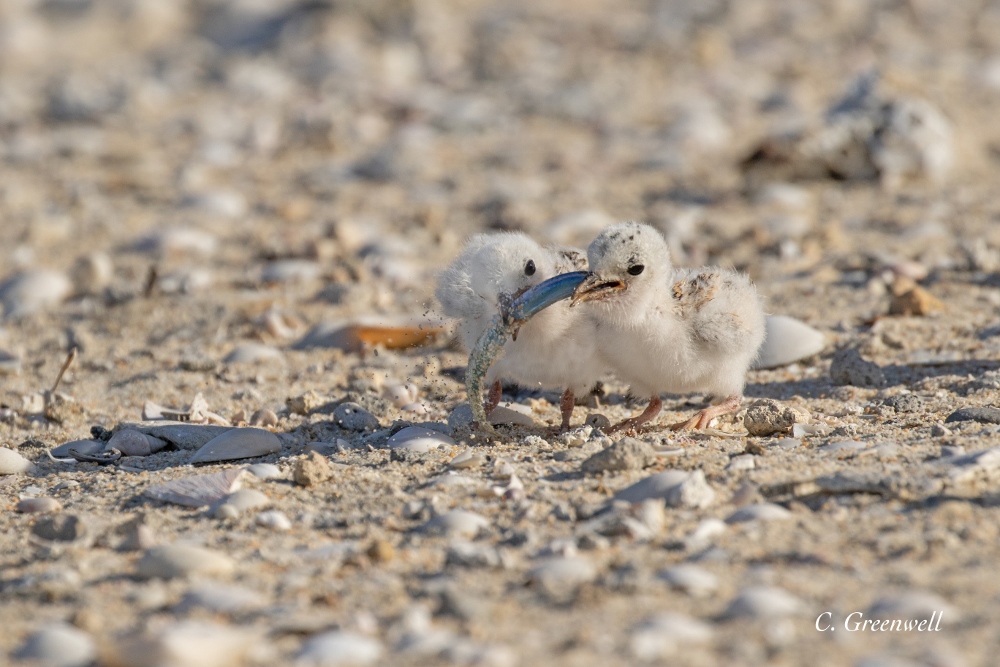 The sanctuary is adjacent to the ocean where bait fish is available (Photo: Claire Greenwell)

Fremantle Ports engaged with the community and users of the port area to consider site design options and to garner community support for the site. Fremantle Community Men's Shed painted model replicas of the terns that were planted at the site to encourage prospecting terns to land. Birdlife Australia contributed to the development of interpretive signage drawing on its national experience.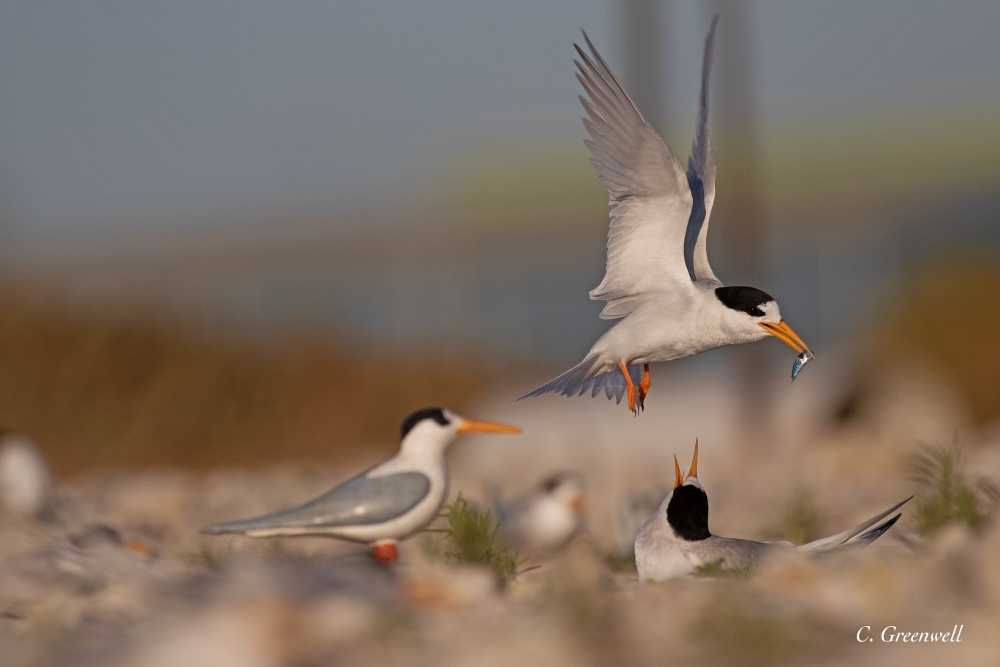 One of the original decoy birds (left)

The birds make their nests in a scrape in shelly sand and lay one to two speckled eggs between November and March. Sandy material dredged in the Inner Harbour deepening of 2010 was used to create the breeding conditions favoured by Fairy Terns. The breeding sanctuary is fenced to protect the nesting colony from intrusion and to prevent the chicks from straying onto the adjacent pedestrian and cycle pathway. The site was replenished with shelly material before the 2017-18 breeding season.
In 2016, CCWA received a grant from Fremantle Ports towards establishing a WA Fairy Tern Conservation Network to coordinate the CCWA citizen-science project activities and to facilitate conservation initiatives with land and water managers and community volunteers. The network page now operates an email group for general communications and a Facebook group to facilitate the submission of citizen-science observations, particularly where these are supported by digital photographs of banded birds, the numbered bands themselves and/or fish being carried for courtship or to feed chicks. Fremantle Ports continues to work closely with the network.
Chicks on site are banded annually as part of CCWA's Fairy Tern Citizen Science Project to understand more about Fairy Tern population movements, sub-regional relationships and overall population health. The banding is being supervised by Dr Nic Dunlop, a terrestrial and marine ecologist with a special interest in seabird population dynamics, and involves an experienced team of volunteers.
The bird bands are provided by the Australian Government under the auspices of the Australian Bird and Bat Banding Scheme (ABBBS). The ABBBS manages collection of information on threatened and migratory bird and bat species and has issued authority to Dr Dunlop to supervise the banding at the sanctuary.
Want to know more about Fairy Terns?
See Fairy Tern information.
See the Fairy Tern Conservation Group Facebook site.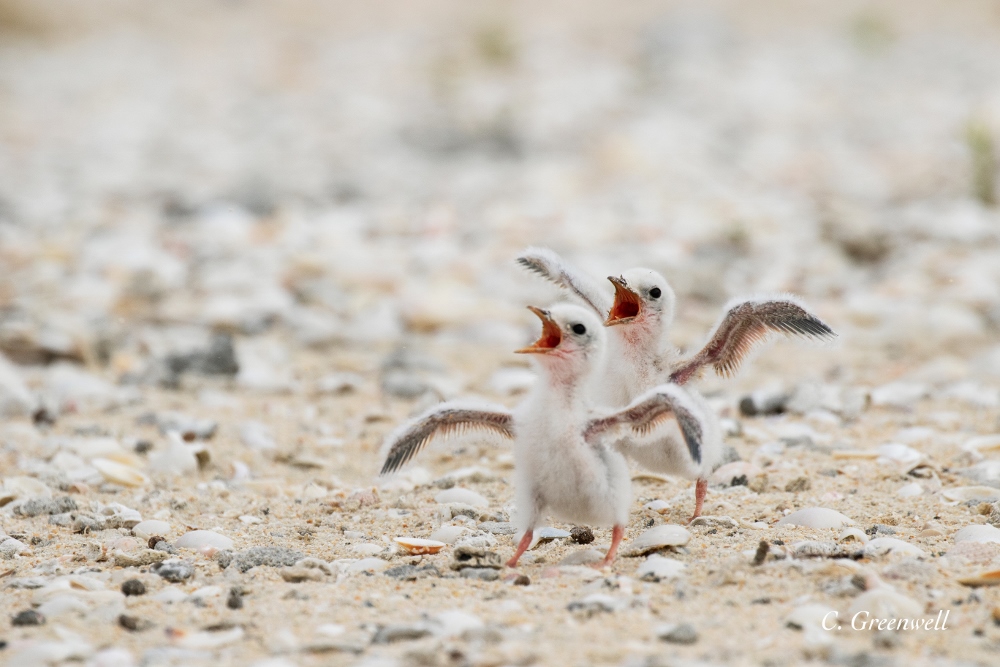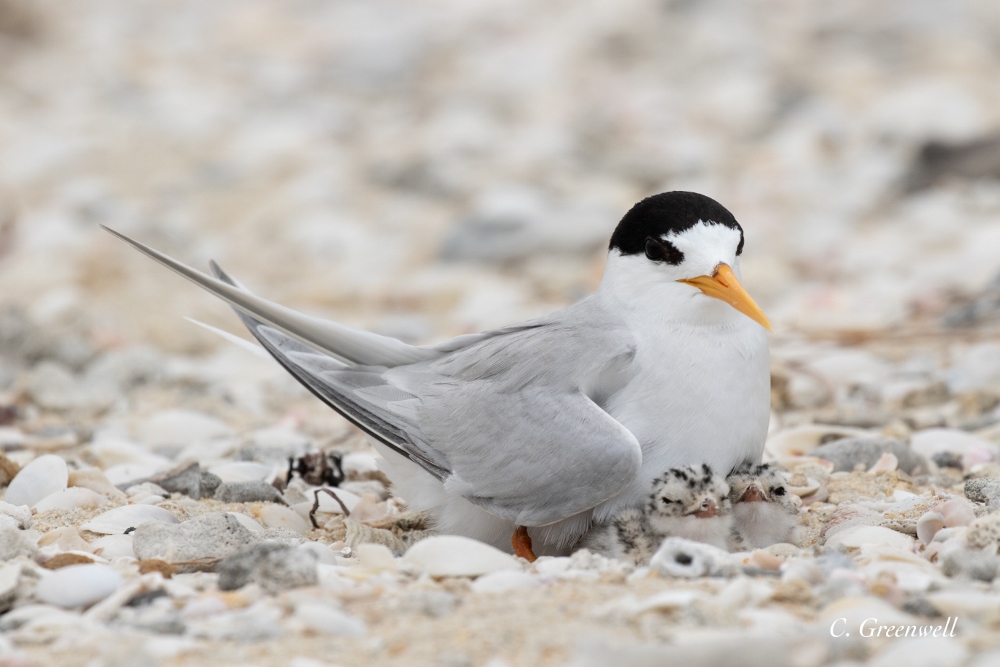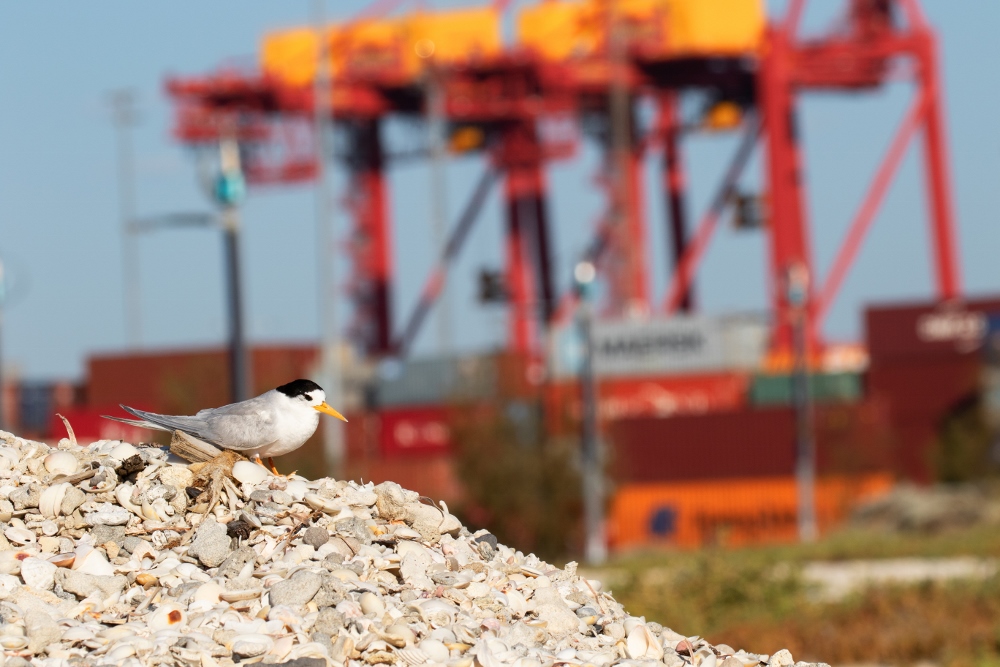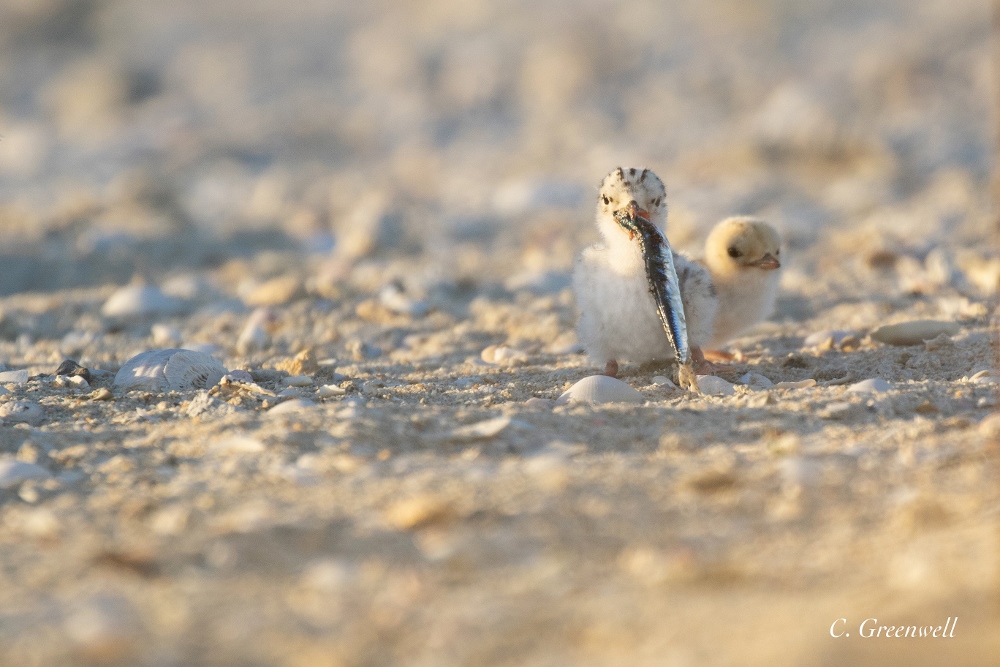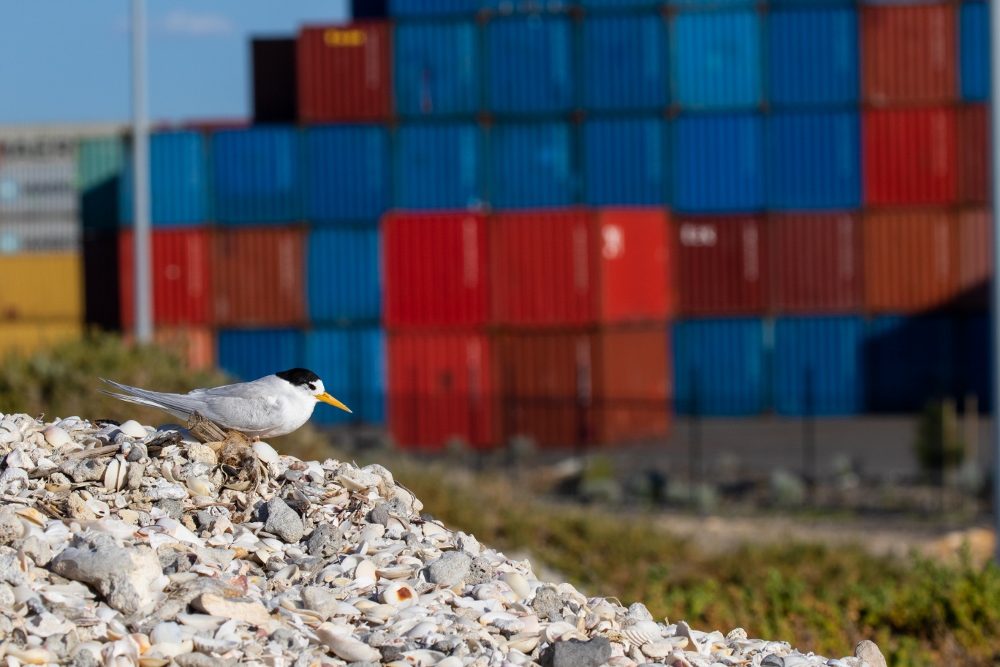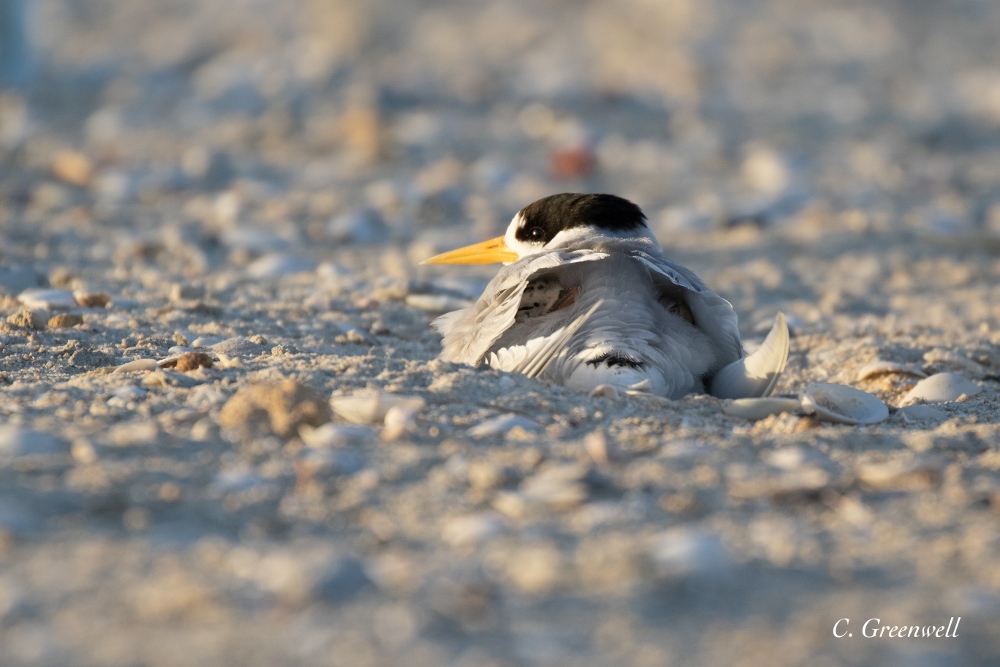 Under mum's wing_3 (1000x667)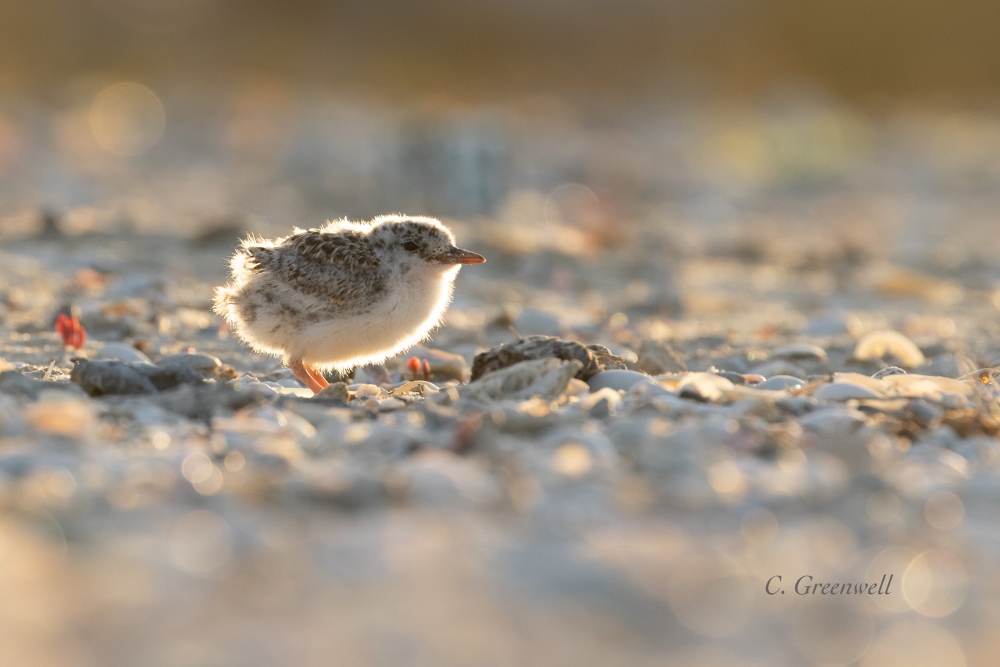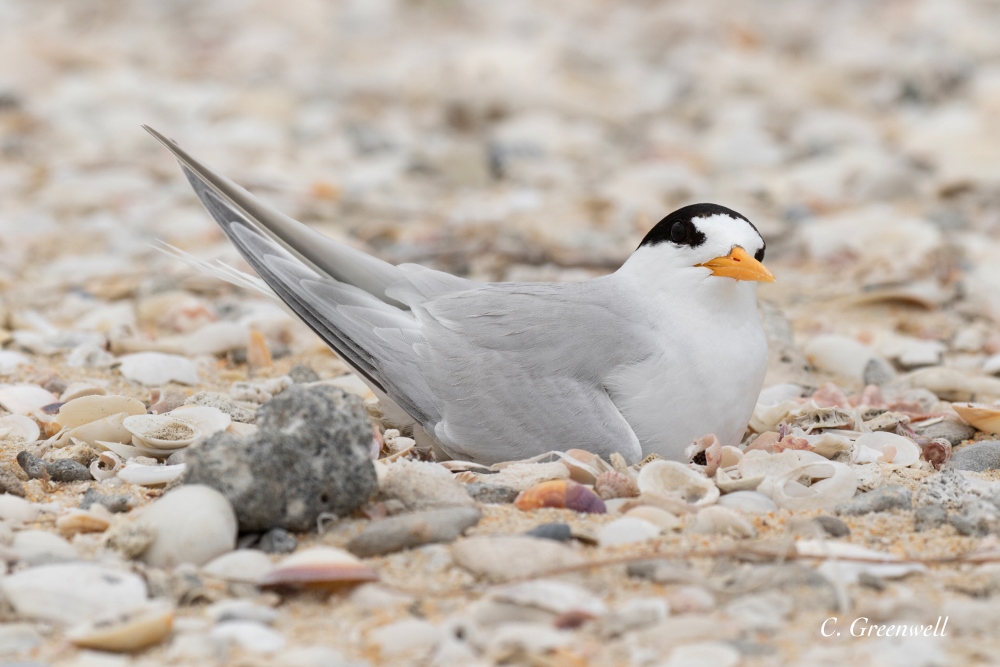 Candid tern at sunrise (1000x667)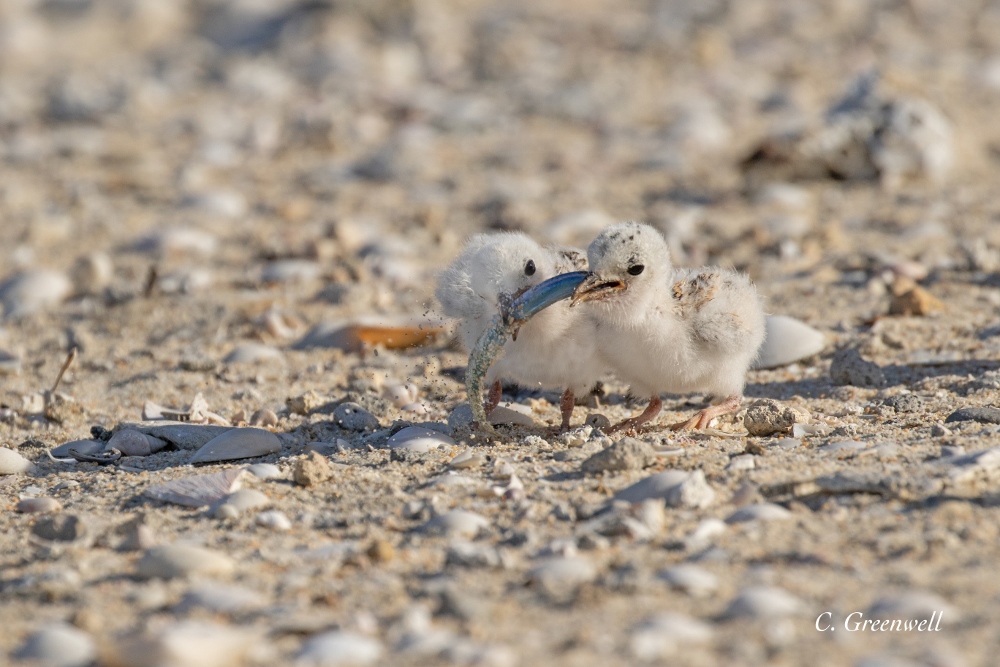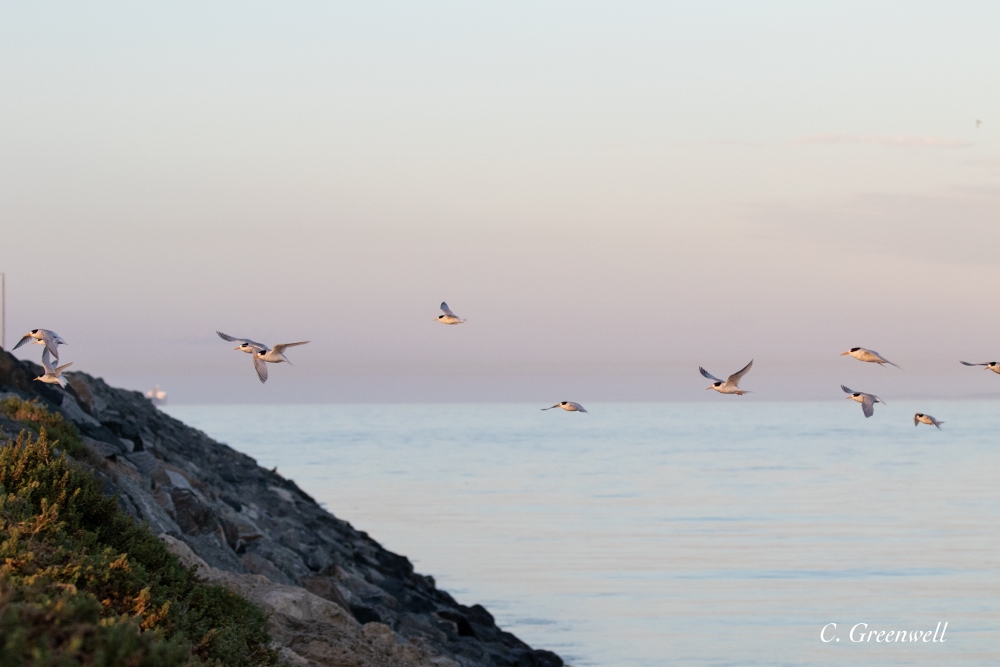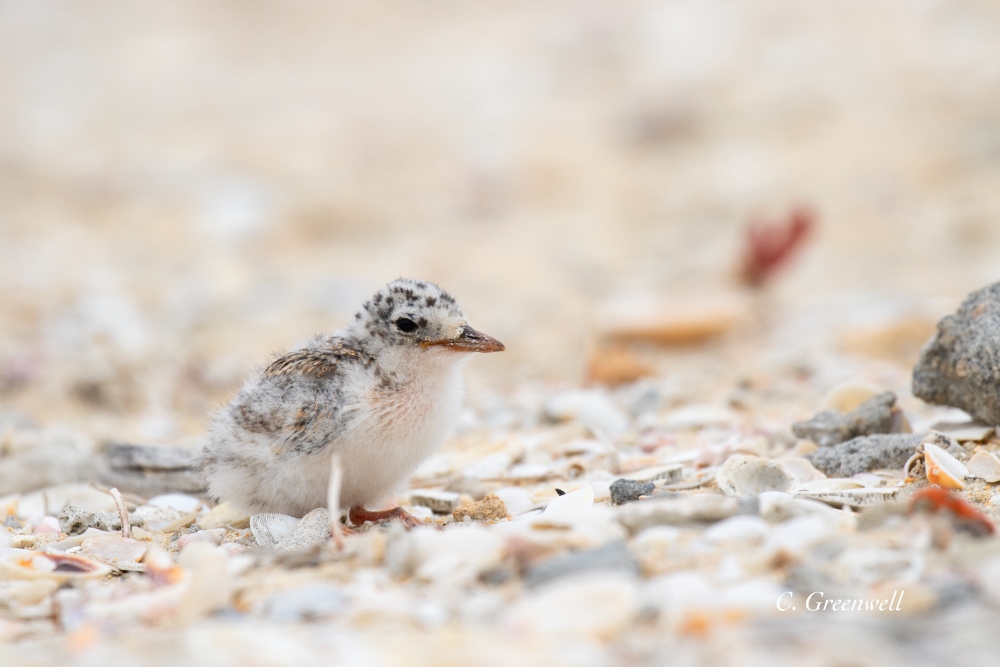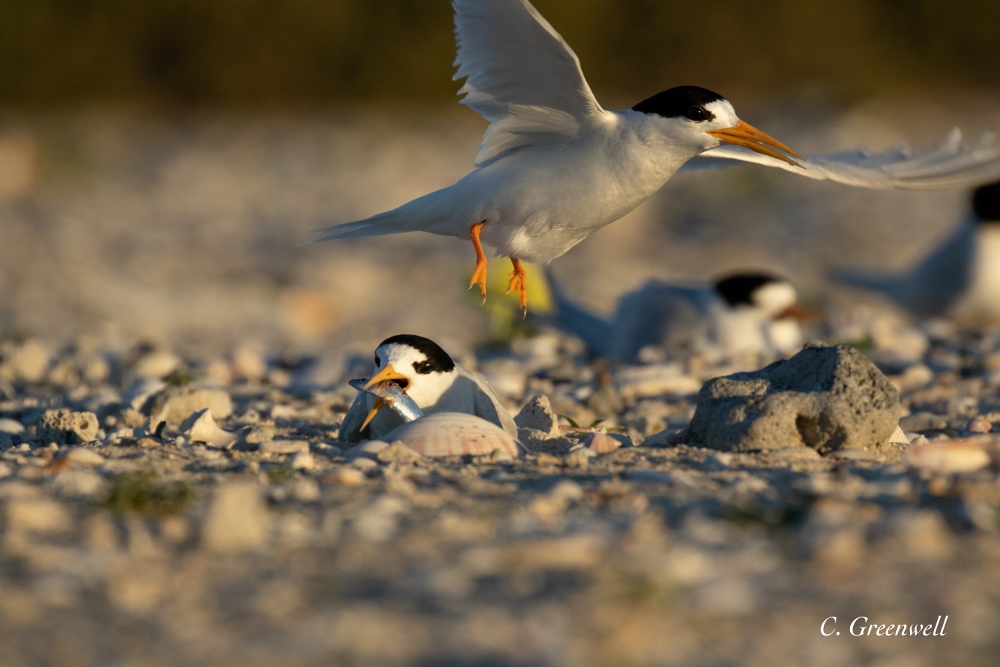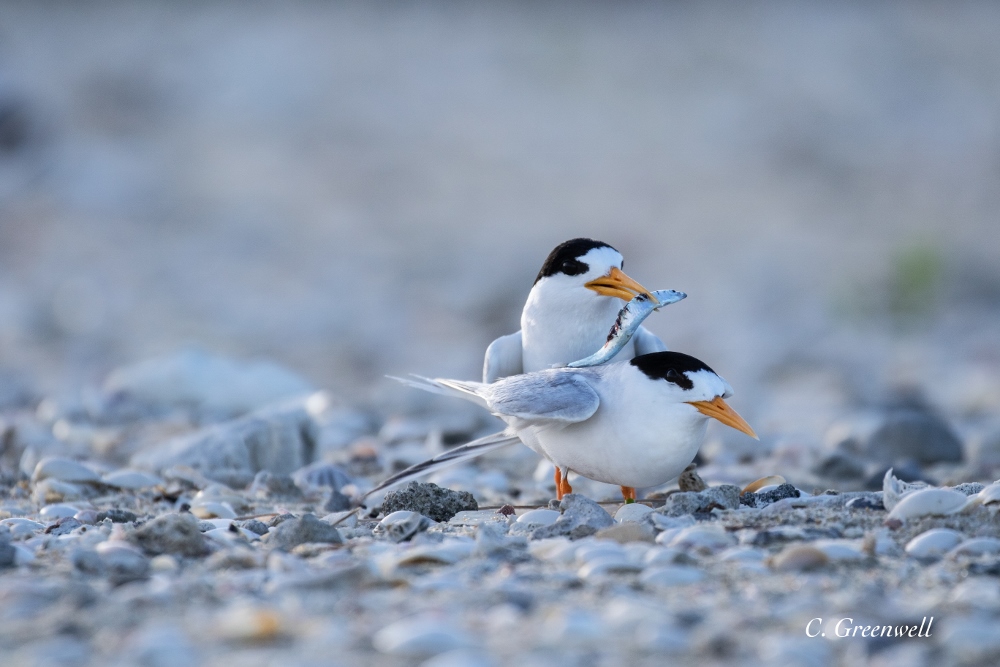 Morning delight (1000x667)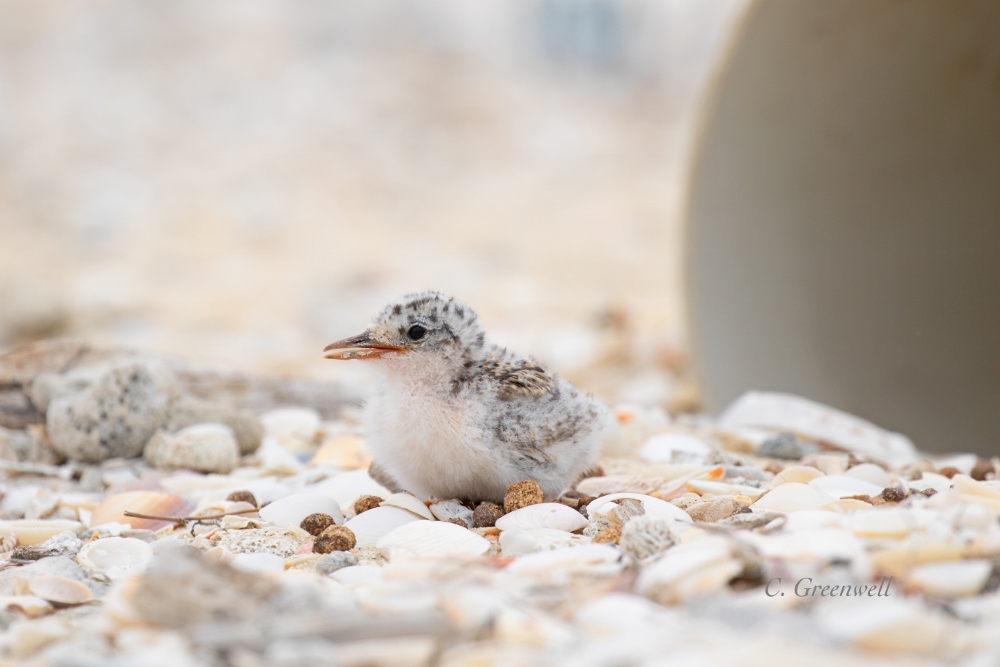 12 days old & shelter (1000x667)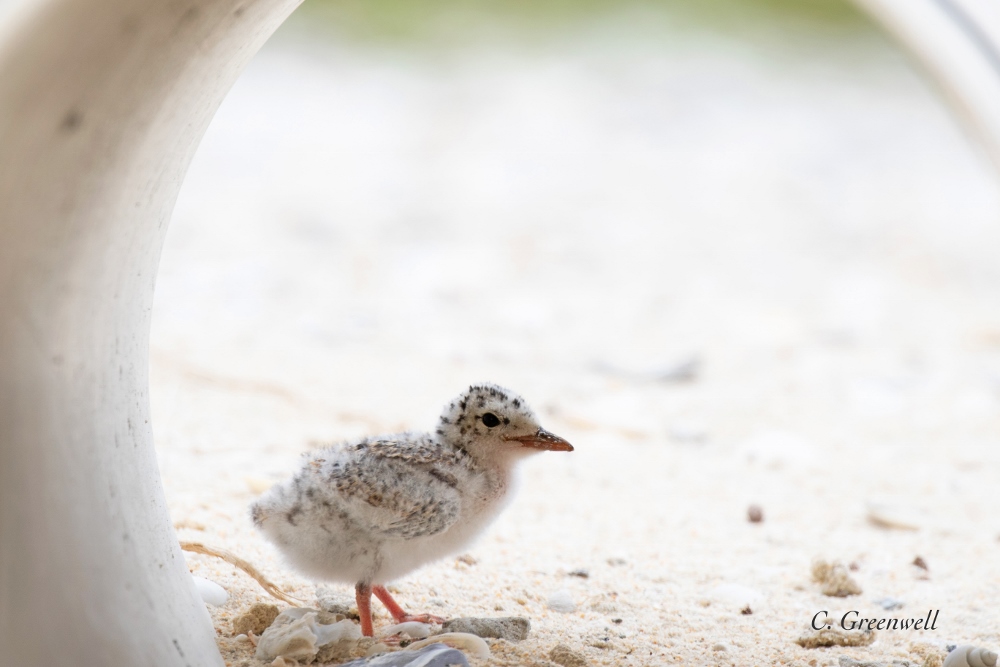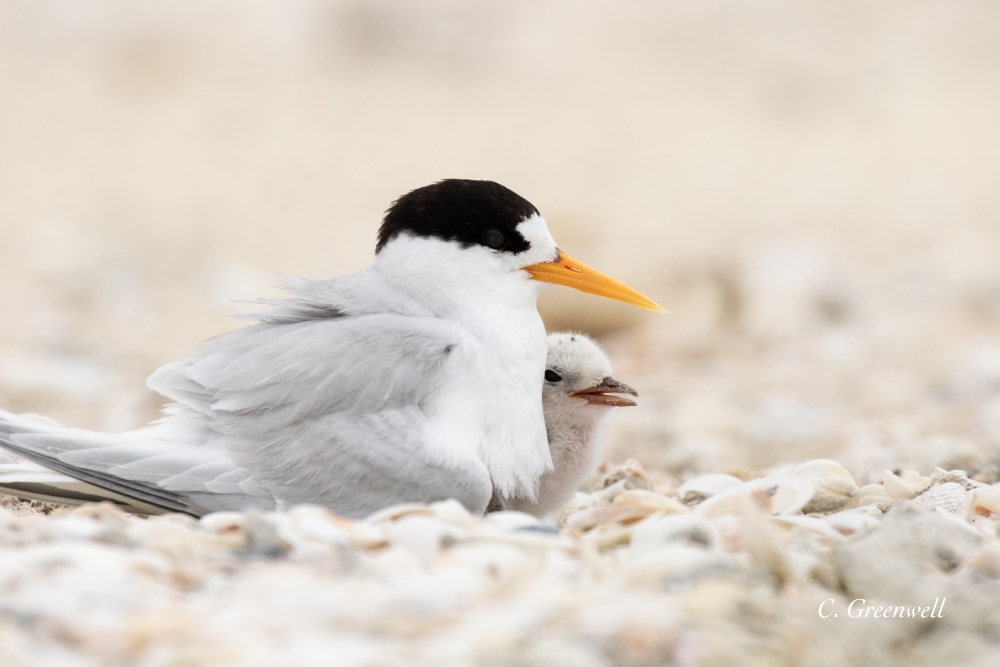 Adult & chick (1000x667)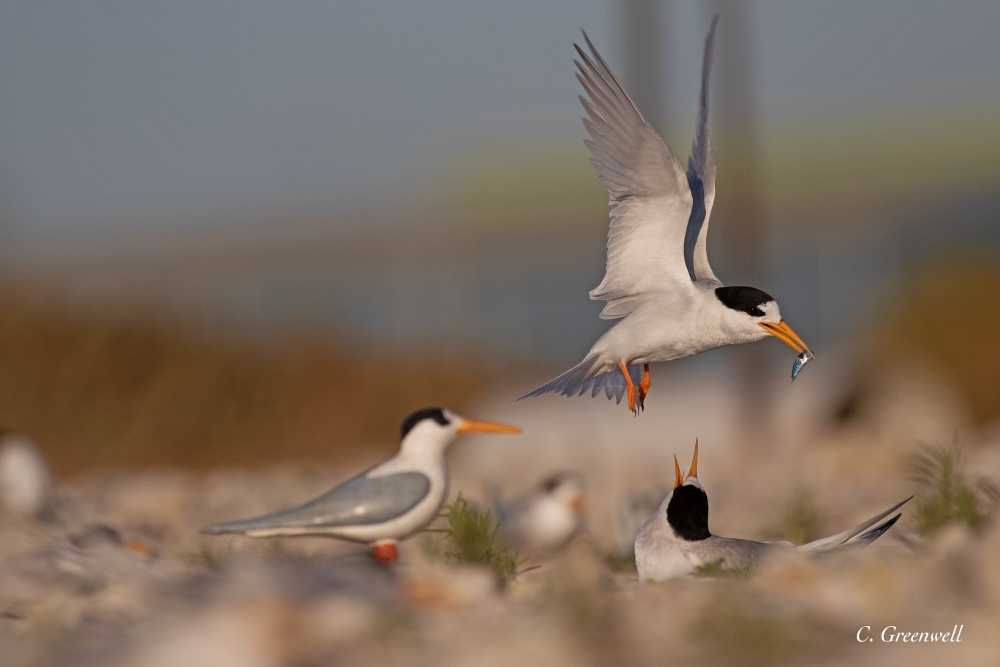 Flight over decoy (1000x667)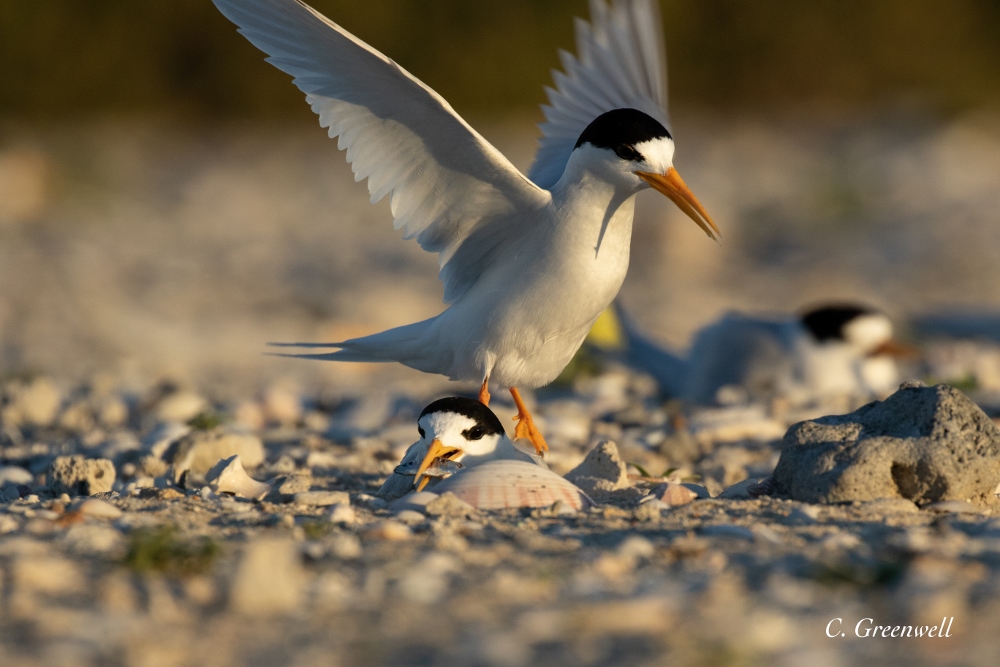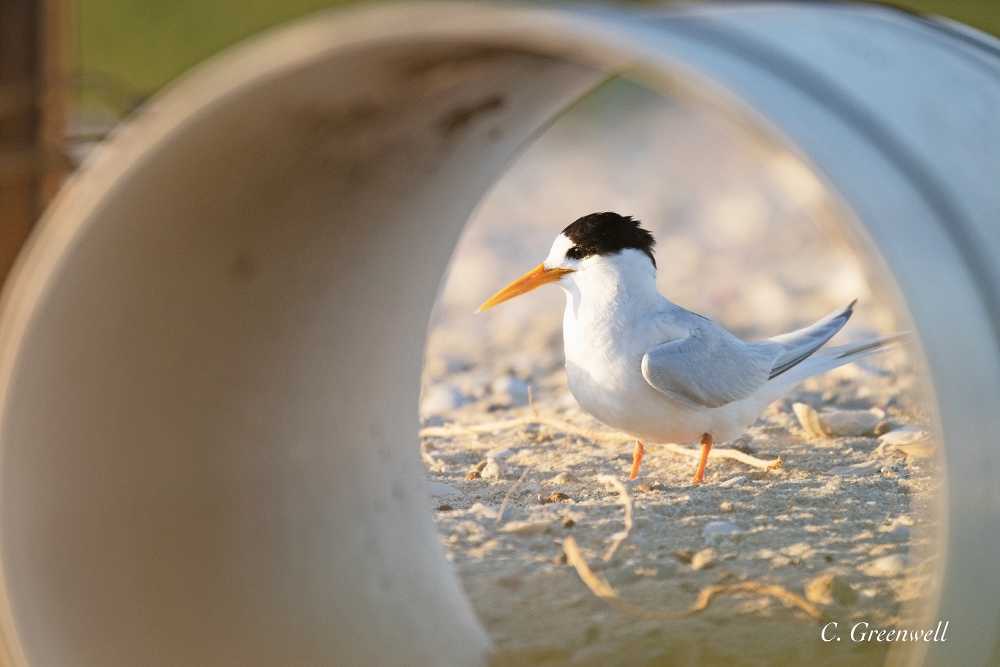 Tern at the end of the tunnel_1 (1000x667)
Find out how you can explore the port or get ferry and cruise info...