Collaborative marine pest surveillance program wins award
An innovative marine biosecurity surveillance program was recognised for best practice collaboration across WA Government agencies at recent awards.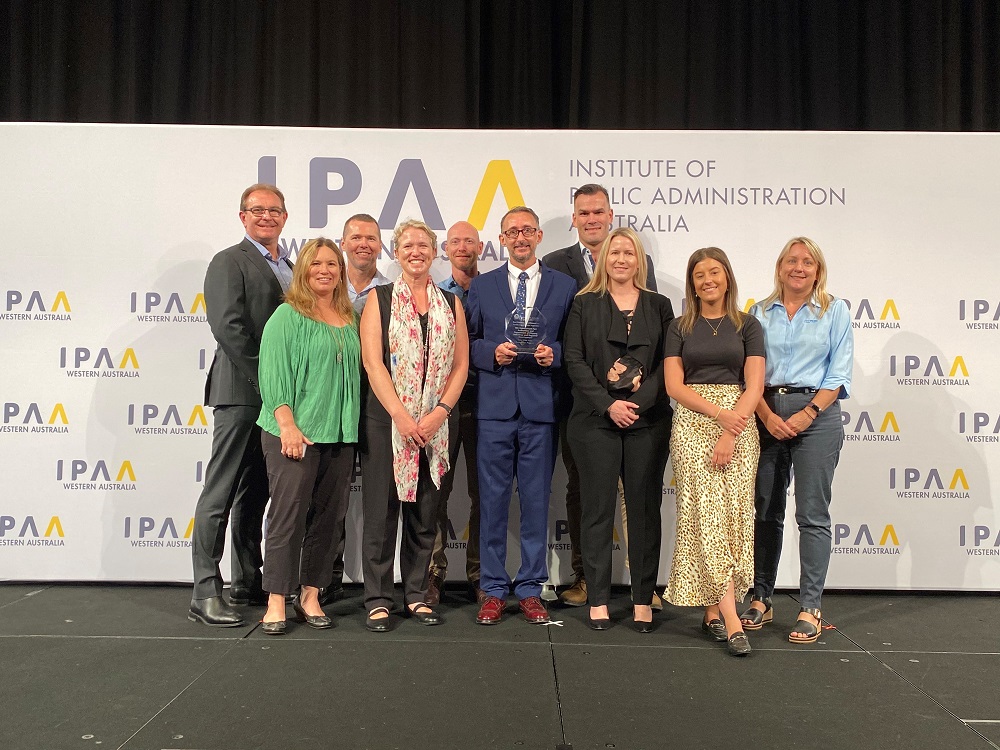 Last Friday, WA ports and the Department of Primary Industries and Regional Development (DPIRD) won the IPAA Achievement Award "Best Practice in Collaboration Across Government Agencies" for the Statewide Array Surveillance Program (SWASP).
SWASP is an innovative marine biosecurity surveillance network that is collaboratively implemented by all WA-owned ports and DPIRD.
The judges commented:
"Over the last 50 years, international trade has risen dramatically and transportation hubs, such as ports, are at a higher risk of infestation by introduced marine pests (IMP). Effective detection of IMPs in ports requires a collaborative approach.
"Recognising this, the Department of Primary Industries and Regional Development (DPIRD) developed the State-Wide Array Surveillance Program (SWASP) in collaboration with WA Port Authorities.
The SWASP has enabled the early, accurate and coordinated detection of marine pest incursions in WA ports for over 10 years.
"It forms the only collaborative marine pest surveillance network of its kind in the world."
The SWASP is a world first in the use of molecular techniques in a collaborative marine biosecurity surveillance network to more rapidly detect and respond to a potential incursion of introduced marine pests.

Fremantle Ports has been involved in the program since it was first piloted in 2010.

It was initially established in three WA ports as an early warning system for introduced marine pests and has since evolved into a viable and cost-effective surveillance system that now spans port facilities across the entire State.
In 2018, WA Port Authorities and DPIRD were honoured with the Golden Gecko Award for Environmental Excellence for the SWASP.
Find out how you can explore the port or get ferry and cruise info...