DPIRD and Fremantle residents working together to keep house sparrows away
Fremantle residents are asked to keep an eye out for house sparrows, after the discovery of several at the port recently.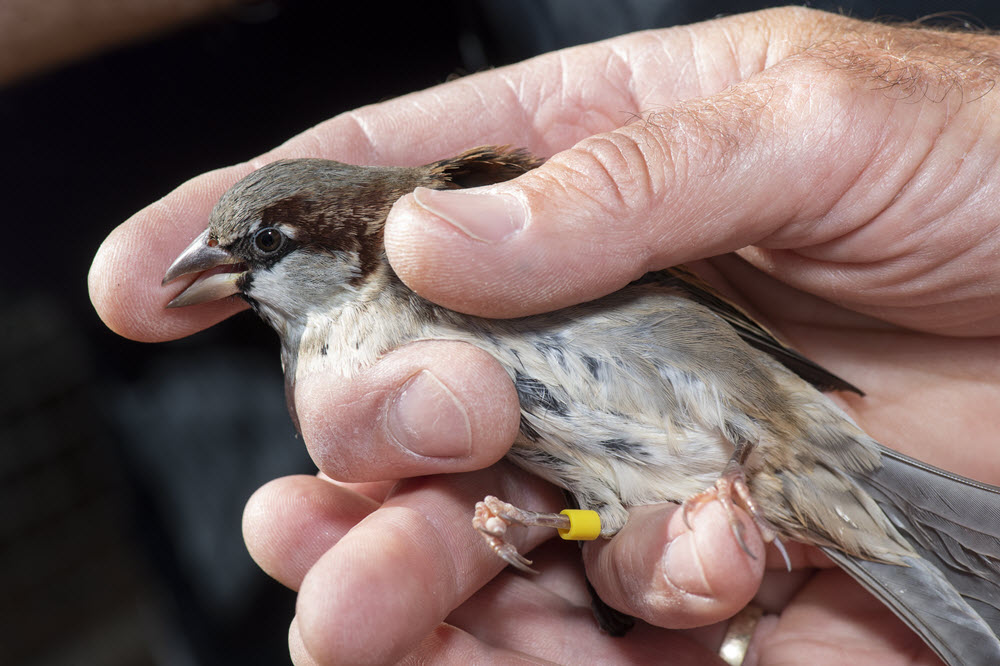 Male house sparrow
The Department of Primary Industries and Regional Development, thanks to vigilant reporting by Fremantle residents, has successfully removed more than 20 house sparrows from the area over the past two years before they were able to establish in large populations.
The department is again asking for the support of Fremantle residents to keep an eye out and report any sightings of any unusual birds, after the discovery of several House sparrows at the port in recent months.
The department has since been able to remove these birds, however, ongoing community surveillance remains important.
Department of Primary Industries and Regional Development biosecurity officer Glen Coupar said the department appreciated community assistance in monitoring and reporting sightings of house sparrows, and continued support was imperative to assist the department's surveillance efforts.
"House sparrows are a declared pest, with the potential to damage grain and horticulture crops, and spread disease," Mr Coupar said.
"Eleven of these exotic birds have been discovered in the Rous Head area over the past five months, mostly likely originating from visiting ships, possibly from South East Asia.
"If these pests were to become established in Western Australia they could damage agricultural productivity, and spoil animal feed, stored grain and outdoor entertaining areas with their droppings.
"These birds are also aggressive to native birds and will take over their nests and break eggs, as well as competing for food and nesting sites. They also cause damage to buildings and block gutters and downpipes with their nests."
Mr Coupar said Fremantle residents, businesses, port workers and the broader community were encouraged to keep an eye out for birds that may look like house sparrows, take a photograph, if possible, and report them to the department to aid effective removal.
"Sparrows are often found near where people live, particularly at backyard bird-feeding sites and near aviaries, as well as near grain silos and cafes," he said.
"These birds are slightly larger than the common welcome swallow, at about 15 centimetres long, with wedge-shaped, finch-like bills, and can be identified by the way they hop when on the ground.
"Males are characterised by a brown body with black streaks, a grey crown, white cheeks, and black throat and breast, while the female is a nondescript buff-brown colour with buff eyebrows."
Suspected house sparrow sightings can be reported via the department's free MyPestGuide Reporter app or its Pest and Disease Information Service on 9368 3080 or [email protected]
For more information on sparrows and other pest birds, visit the department's website here.
Find out how you can explore the port or get ferry and cruise info...