Highest number of containers ever handled at Fremantle Port
The Port of Fremantle handled its highest number of containers last financial year, in spite of the COVID-19 pandemic affecting supply chains around the world.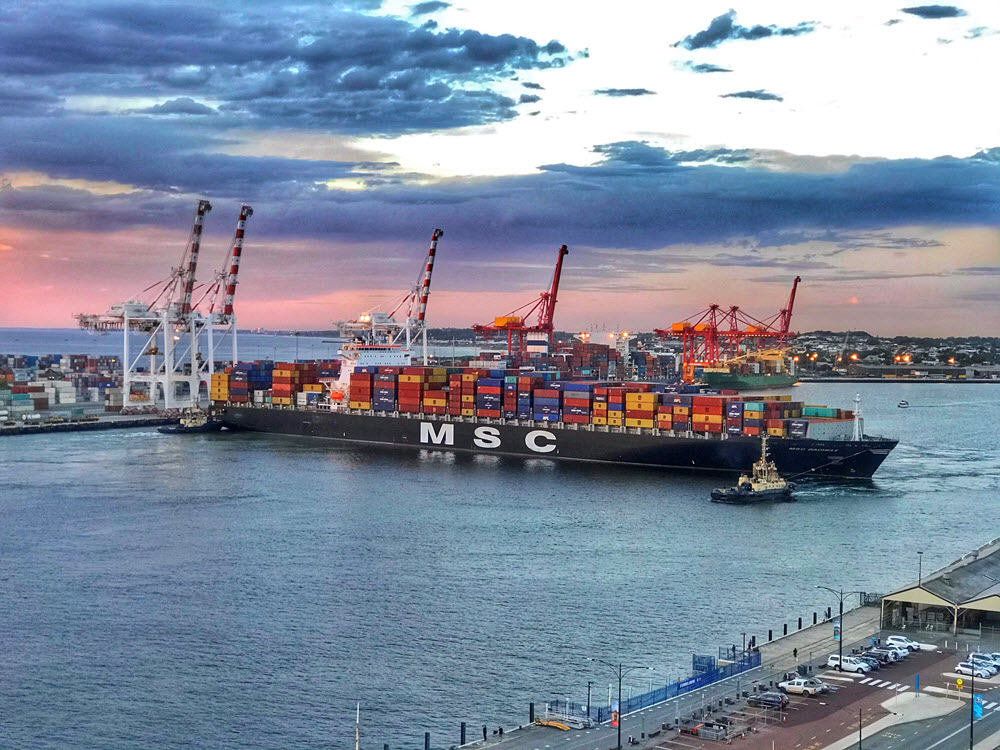 The Port of Fremantle handled its highest number of containers last financial year, in spite of the COVID-19 pandemic affecting supply chains around the world.
In 2020-21, there were 807,061 TEU (standard container measure) handled at the port.
This represents a 3.0% increase since 2019-20 and included a full container trade increase of 0.7%.
Full container imports were up 5% with major increases due to people buying furniture (up nearly 23%) and household appliances (up 38%).
Full container exports were down as hay and animal feed, a major export in containers to Japan for its dairy and horse racing industries, slowed.
Wheat exported in containers was also down on the previous year as Western Australia had, in recent years, picked up some overseas markets usually supplied by eastern states that were affected by drought. Now that the eastern states have recovered from drought conditions, they are recovering their markets.
More cars, more household goods and construction metals imported
Non-containerised trade in the Inner Harbour increased by 12% mainly due to imports of passenger vehicles (up 29% to 100,907 vehicles), industrial and agricultural vehicles (up 38% and mostly destined for mining and farming activities) and iron and steel (up 26% and destined for house building and other construction industries).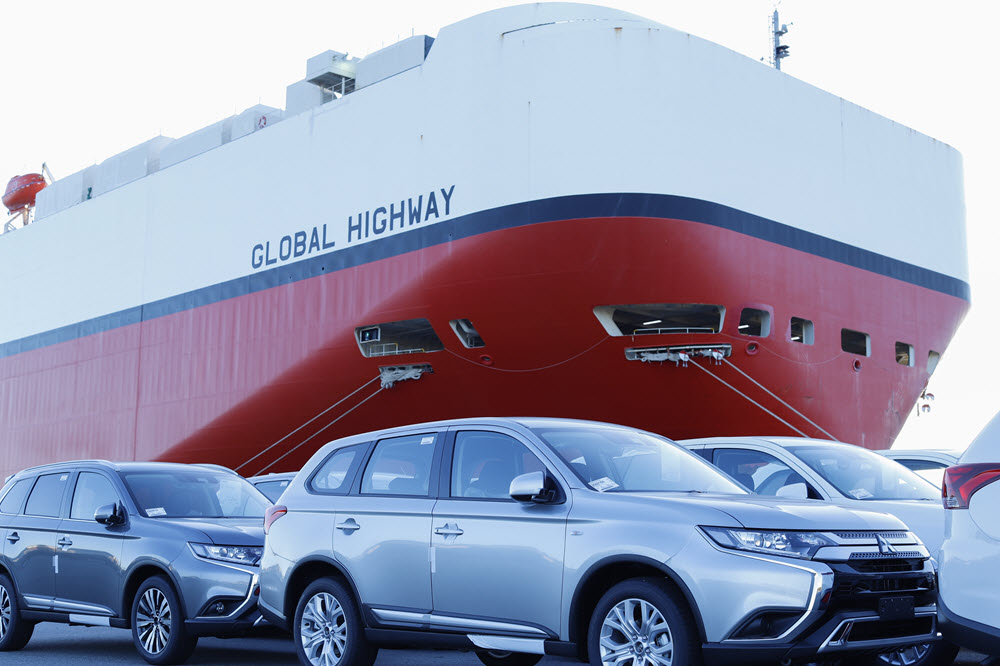 New passenger vehicle imports topped 100,000 vehicles
Used vehicle imports were up a whopping 131% to 27,575 vehicles. Used vehicles are usually imported from the eastern states by road and rail but this product had a major shift to sea transport due to the pandemic.
Scrap metal exports up
Cattle and sheep exports were down considerably (34% and 40% respectively) but scrap metal exports rose 15%. This export is influenced by the price of iron ore; when the iron ore price rises, the scrap metal trade becomes more lucrative and increases.
Outer Harbour volumes higher on strong imports and exports
Fremantle Ports' two bulk-handling facilities in the Outer Harbour (Kwinana) handled seven million tonnes of bulk products (a combined increase of more than 11% in trade volume).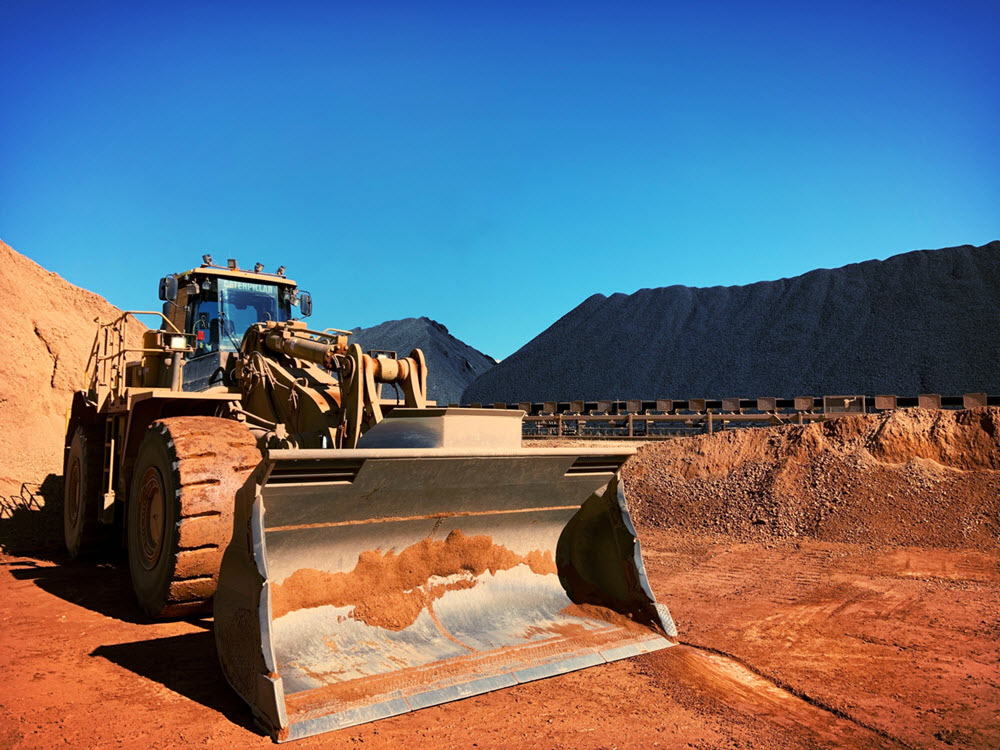 Kwinana Bulk Terminal started exporting iron ore in February 2021. At Kwinana Bulk Jetty, imports of refined petroleum jumped 236% due to the BP refinery in Kwinana no longer refining crude petroleum. Fertiliser imports increased (UAN up 65% and phosphates up 12%) as a bumper grain crop is expected.
Fewer ships but they're bigger
There were 1,523 ship visits (excluding naval visits) to the port. This figure decreased by 109 visits (nearly 7%) from the previous financial year because of a number of factors, not necessarily connected to trade volumes.
While livestock vessel visits were down due to the trade decreasing from the previous year and there were no international cruise ship visits due to the pandemic, container vessel visits were down by 56 visits (or nearly 14%) due to major shipping agent conglomeration and larger vessels visiting.
Ro-ro (roll-on, roll-off) ships that carry cars, trucks, caravans, campervans and machinery are also getting bigger and carrying more cargo. For example, one of the largest vehicles carriers built, Thermopylae, has visited Fremantle. The 200-metre-long ship can carry 8,000 cars on 13 decks.
The Port of Fremantle is an economic powerhouse
The strong trade outcomes this year came about not just as a result of Fremantle Ports' efforts, but also by the contributions of all companies and organisations that make up the entire port community.
In all, the Port of Fremantle, comprising the Fremantle Inner Harbour and the five facilities in the Outer Harbour (Kwinana Bulk Terminal, Kwinana Bulk Jetty, BP, Alcoa and CBH Group), handled 30.4 million tonnes of trade worth $31.3 billion.
This trade represents 84% of WA's imports and 5% of its exports by sea.
Fremantle Ports recorded an operating profit of $77.8 million, representing an 11% rate of return on assets, and contributed a total of $69 m to the Western Australian Government.
For more statistics, see our Annual Trade Overview and our Annual Report 2021.
Find out how you can explore the port or get ferry and cruise info...