Biggest container ship so far visits
The largest container ship to ever visit the Fremantle Inner Harbour arrived early this morning.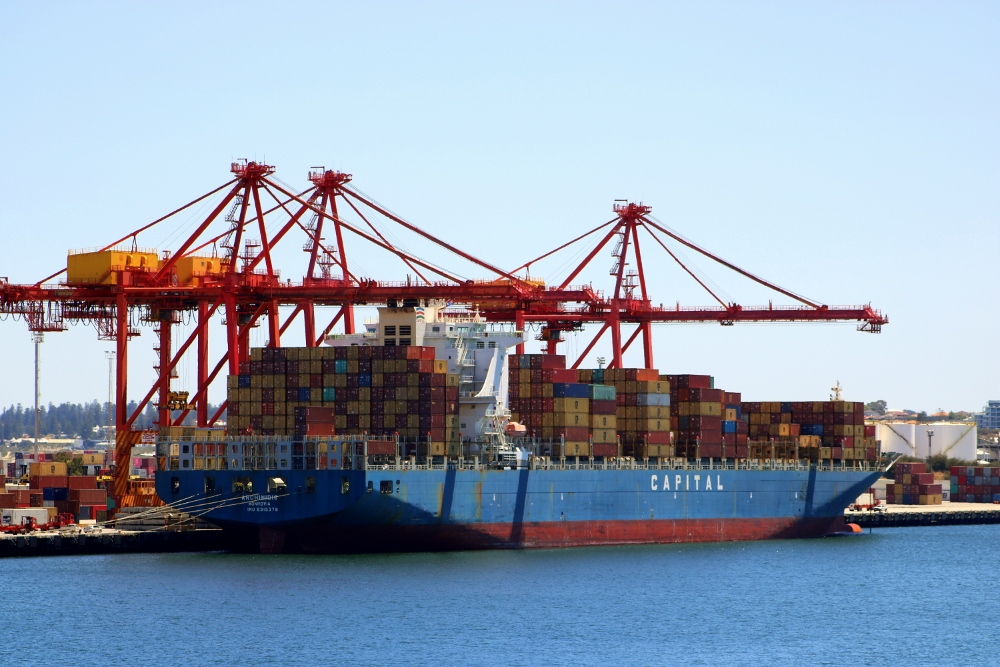 Archimidis is 317 metres in length, has a beam of 43.2m and gross tonnage of about 90,000 mass tonnes.

The vessel is chartered and operated by MSC Shipping on the Australian Express Service.

Archimidis arrived at about 1am this morning (Monday) from the Australian east coast after loading in Sydney and Port Adelaide.

It is due to depart for Singapore at 7am tomorrow (Tuesday) morning before heading directly to Europe via the Suez Canal.

While in Fremantle, the ship will be discharging 204 containers and loading 873.

Prior to this vessel, the largest container vessel to visit Fremantle was the Al Kharj with a length of 306m and beam of 40m.

The Port of Fremantle is Australia's fourth largest container port and handled almost 770,000 TEU (20-foot equivalent containers) in 2017-18.

See the Annual Trade Overview for comprehensive interactive statistics on trade.

Almost $3.2 million of trade passes through the port every hour 24/7.

To see Archimidis at Berth 8 North Quay (Patrick terminal), see our harbourcams.
Find out how you can explore the port or get ferry and cruise info...