Refreshed Fremantle Passenger Terminal boosts tourist experience
A $3.25 million makeover of Fremantle Passenger Terminal, Australia's largest cruise terminal, is complete.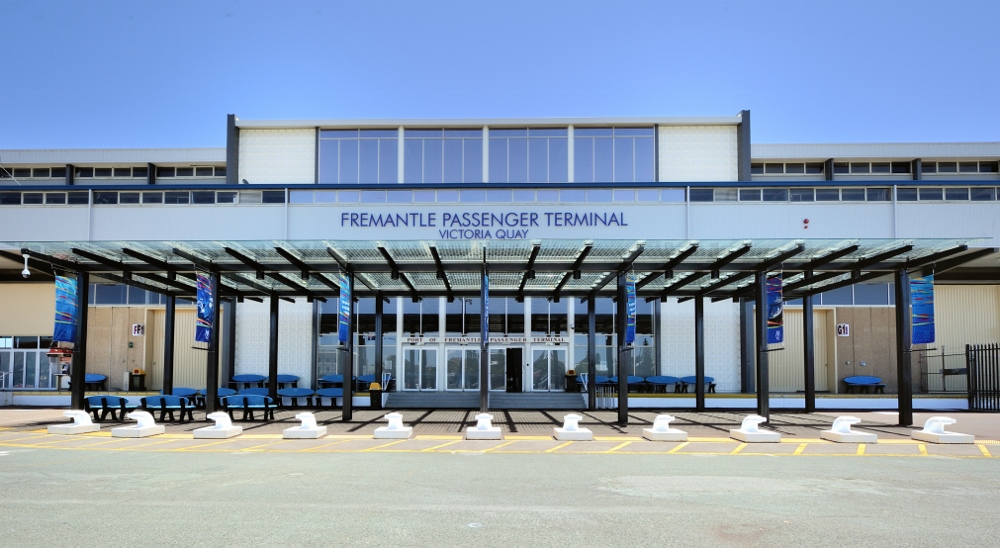 $3.25 million makeover of Fremantle Passenger Terminal complete
Upgrades to Australia's largest cruise terminal to improve the experience for cruise ship passengers
A $3.25 million refurbishment of Fremantle Passenger Terminal is now complete, as part of the McGowan Government's commitment to boosting cruise ship tourism in Western Australia.
Inside Australia's largest cruise terminal, which is expected to service about 60,000 cruise passengers in the 2018-19 financial year, the refurbishments include the ground floor foyer, new decorative glass panelling dividing the escalators and within the Customs Hall, and modern furniture for the transit area in the first floor function hall.
A new steel and glass central canopy, repainted façade, updated signage and new banners greet passengers entering the iconic building.
Fremantle Ports engaged Cox Architecture to design the works and consult on heritage conservation requirements. The work has State Heritage Office approval.
The large and spacious terminal building has been a significant landmark on Victoria Quay since its first stage opened in 1960.
Although designed for an earlier era, the terminal has the berthing capacity to handle very large cruise ships and space for servicing large numbers of embarking and disembarking passengers.
Comments attributed to Ports Minister Alannah MacTiernan:
"This $3.25 million makeover is a major improvement to the visual experience and comfort for cruise passengers at the Fremantle Passenger Terminal.
"The terminal upgrade is one of a suite of McGowan Government initiatives aimed at attracting more cruises to WA, which means more jobs for Western Australians.
"Achieving better links between the passenger terminal, the Fremantle train station and Fremantle CBD will be part of our planning for the future of Victoria Quay."
Comments attributed to Tourism Minister Paul Papalia:
"The cruise sector is an increasingly important sector of Western Australia's tourism industry, servicing international and domestic markets, creating opportunities to showcase our State and stimulating our economy.
"For example, the cruise ship in Fremantle today, Seven Seas Mariner, is a six-star ship bringing 560 tourists to four Western Australian ports during a circumnavigation of Australia.
"The McGowan Government's upgrades at Fremantle, Broome and Geraldton ports will see the Sun Princess homeport in Perth for the 2019-2020 season, injecting $32 million into the State's economy and generating a 100 per cent increase in cruise ship guests sailing from WA compared with last season."
Comments attributed to Fremantle MLA Simone McGurk:
"Fremantle Passenger Terminal is the step-off point for visitors to our community and is a significant landmark in Freo.
"These upgrades have brought a much-needed facelift to this local institution and will help ensure cruise passengers get the best possible first impression of Fremantle."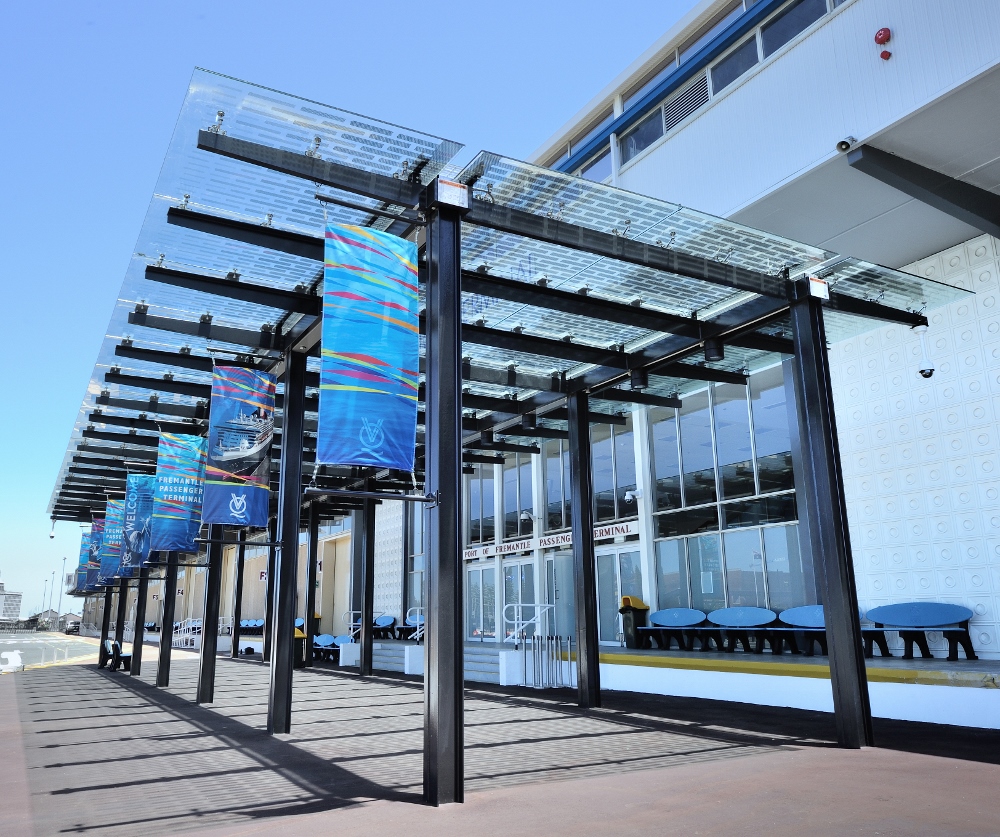 New steel and glass canopy and banners at the front of the terminal building (above)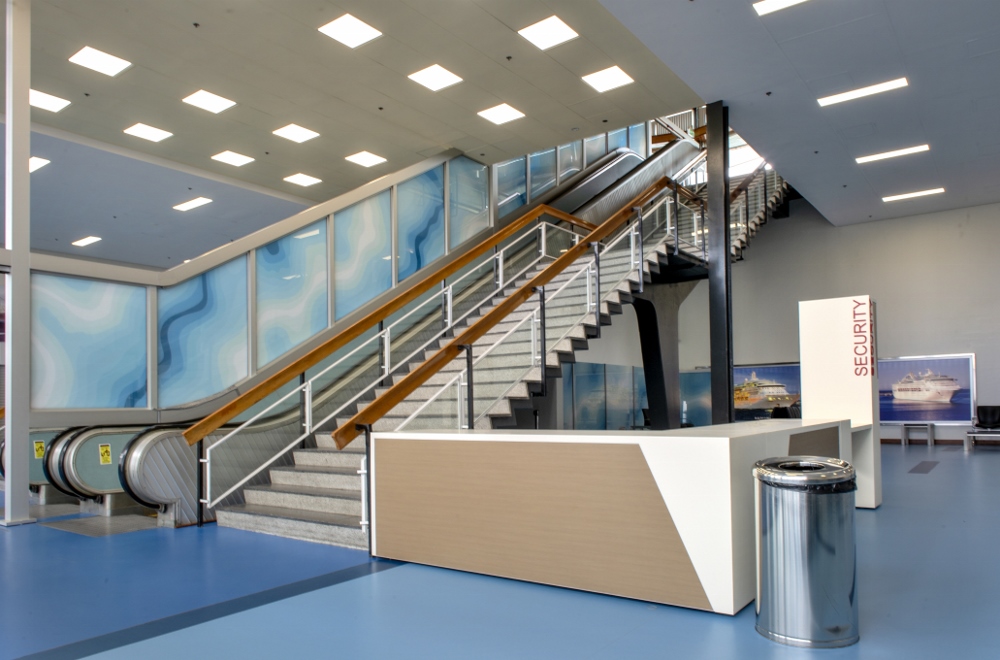 Ground-floor foyer refurbishment with new glass security screens dividing escalators and stairs (above)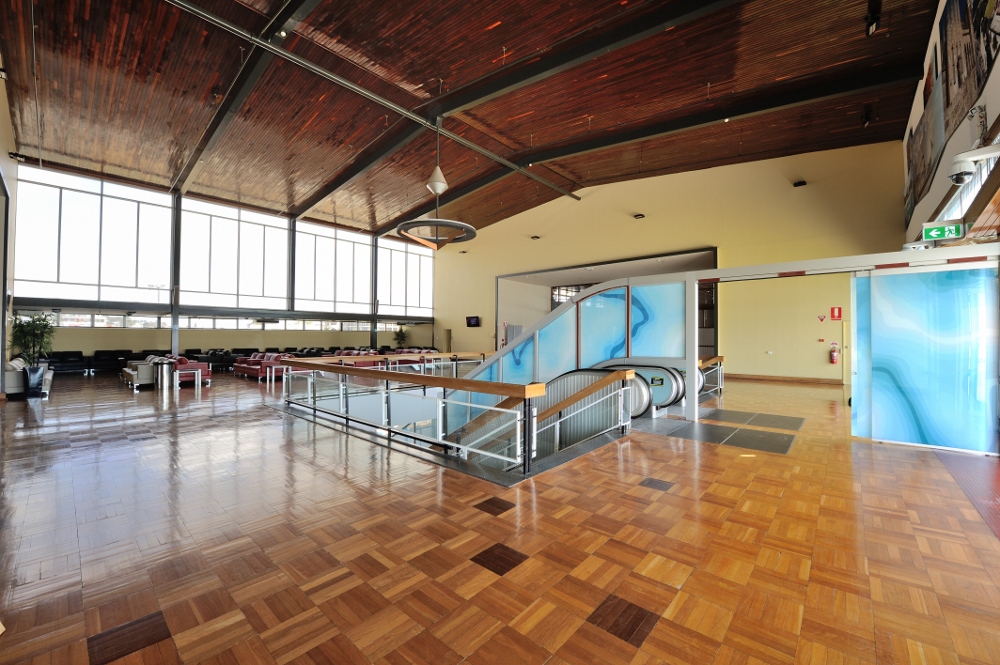 Upper floor foyer with new glass security screen separating escalators/stairs (above)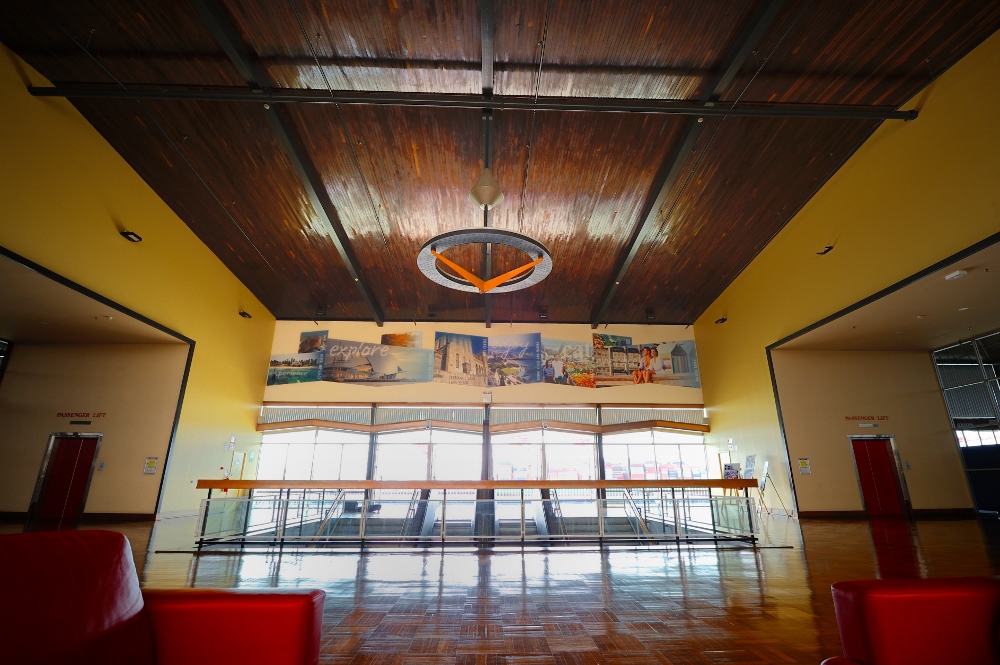 Upper floor foyer with tourism banner (above)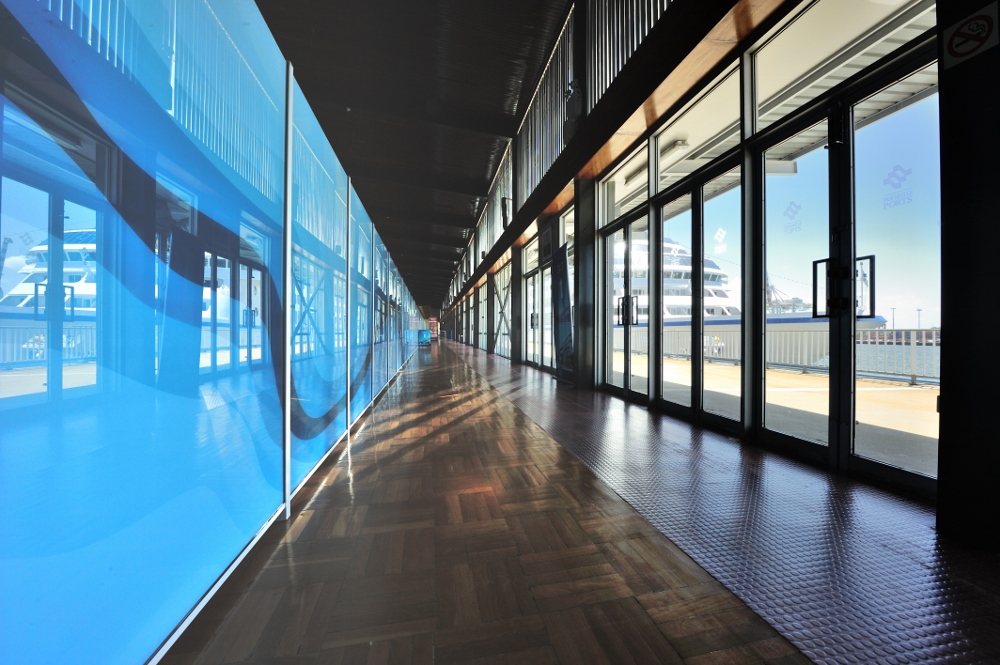 New glass security screen in Customs Hall (above)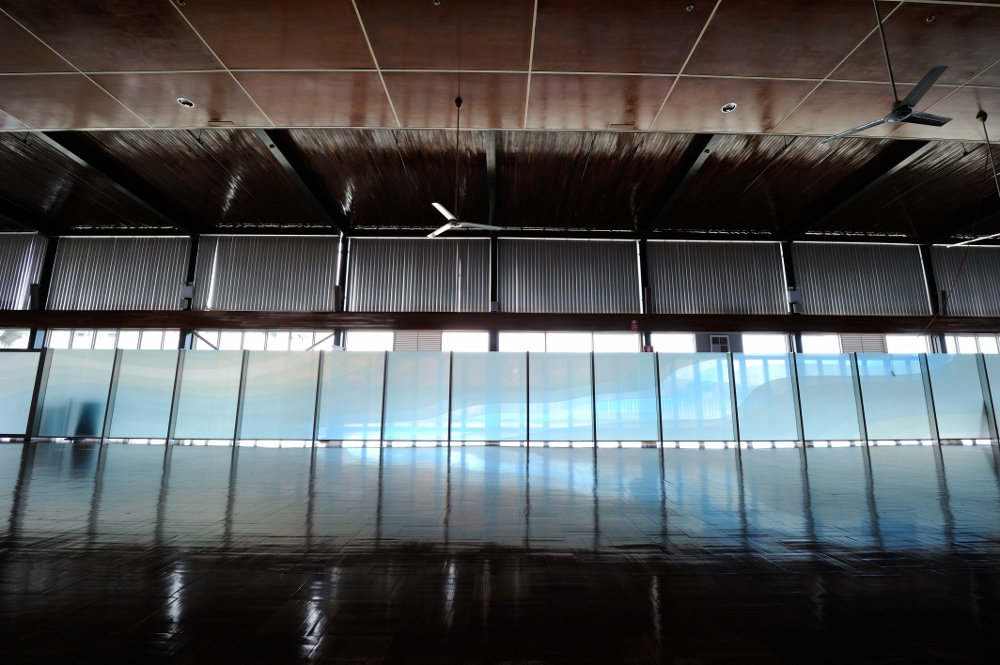 Customs Hall with new glass security screen (above)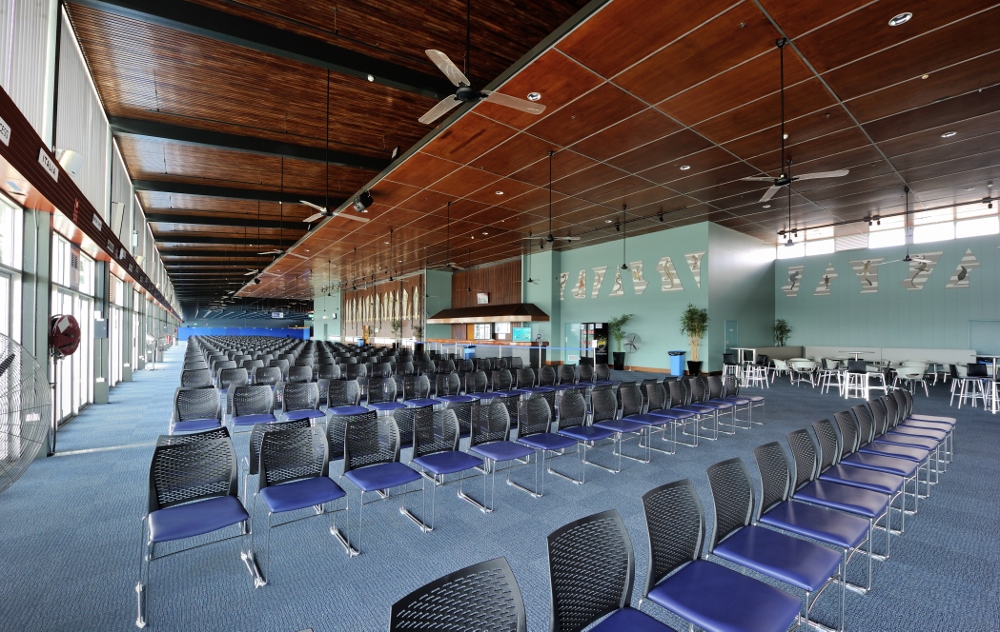 New furniture in Function/Transit Hall (above)
Find out how you can explore the port or get ferry and cruise info...